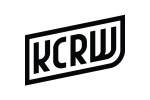 Producer IV
A full time position at KCRW, Santa Monica California, USA
Salary: $35.58 (hourly rate)
Who we are KCRW is a public media leader, creating and curating a unique mix of content centered around music discovery, NPR news, cultural exploration, and informed public affairs. We are driven by the spirit of Los Angeles and deliver in innovative ways -- on the radio, digitally, and in person -- to diverse, curious communities around the corner and around the world.
What we need We look for powerful ways to tell the stories of this complex region. New information, new angles, new voices, new scenes. We aim to stand out from the crowd with stories that reflect a deep understanding of Southern California and an ability to connect with people and humanize the news. On KCRW's program Greater LA, the Producer IV will be pitching the stories that help fulfill that mandate and producing those stories for the air and digital distribution in a supportive and collegial work environment. This is a fast-paced environment with many moving pieces, so the ideal candidate will need to be comfortable working to deadlines and multi-tasking.
This is a full-time, non-exempt position reporting to the Managing Producer. This position is in the SAG-AFTRA Bargaining Unit.
Hybrid schedule available for select positions.
KCRW has in effect a COVID-19 vaccine mandate for all employees. The mandate is subject to accommodation in compliance with applicable laws and regulations.
Responsibilities:
Data collection and in-depth analysis of information from different sources
Researching the issues
Identifying and booking guest(s)
Writing and editing scripts
Cutting soundbites, directing interviews, editing audio
Writing web stories
Critical thinking
Efficiently prioritize and meet deadlines
Other duties as assigned
Skills & Experience:
Bachelor's degree required, Journalism preferred
Minimum 3 years related work experience required
Knowledgeable about general news and Southern California
Strong writing and editing skills
Digital media experience
Knowledge of Pro Tools, Adobe Audition, or equivalent preferred
Compensation & Benefits:
Union minimum hourly rate is $35.58 per hour
Eligible for overtime and premium working holiday pay rate
Sick leave award
Vacation leave accrual
Paid holidays
Health insurance (including medical, dental, vision, FSA, life, and AD&D) eligibility
403(b) with company match
Passionate office environment surrounded by an incredible community of curious and talented colleagues
KCRW is a qualifying employer under the Public Service Loan Forgiveness (PSLF) program - read more here to determine your eligibility
KCRW aims to be representative of Southern California, and candidates with traditionally underrepresented backgrounds and perspectives are encouraged to apply. KCRW is an equal-opportunity employer and actively recruits to promote diversity in our workforce. Qualified applicants are considered for employment without regard to age, race, color, religion, sex, sexual orientation, gender identity or expression, pregnancy, status as a parent, national origin, disability, family medical history or genetic information, political affiliation, military service, or other non-merit based factors.
To apply
https://app.jobvite.com/j?cj=oSKtlfwa&s=Podjobs_(Podnews_Jobs_Board)
Please mention podjobs.net in your application.