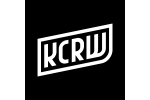 Head of Audience Lab
A full time Creative Director position at KCRW, Santa Monica California, USA
Who we are: KCRW is a public media leader, creating and curating a unique mix of content centered around music discovery, NPR news, cultural exploration and informed public affairs. We are driven by the spirit of Los Angeles and deliver in innovative ways -- on the radio, digitally and in person -- to diverse, curious communities around the corner and around the world.
What we need:
KCRW is looking for a talented leader to help drive growth and engage with audiences in meaningful ways through innovative audio storytelling. The Audience Lab is the next creative chapter of this public radio institution, which is being backed by a significant investment through 2027. The right candidate will have the skills of a producer, marketer and creative visionary.
Candidates must have a portfolio that showcases a proven ability to launch and craft compelling audio narrative. The right candidate must also have management experience with a demonstrated track record of managing relationships with partners and talent.
Responsibilities:
Set and execute a content strategy in order to expand KCRW's audience (can include acquired, partnerships and original creations)
Lead the conception, piloting and launching of new audio shows
Manage a team of content producers, oversee content workflow creation, and manage external contributors, partnerships and collaborations
Manage and execute show production from inception through publish
Work with strategic partners to help audio reach new audiences
Collaborate closely with Senior Leadership team, including Head of Audience, Membership and Sponsorship and Content Heads
Provide ongoing feedback to develop talent and creators to reach their full potential
Balance multiple short- and long-term projects simultaneously
Help generate ideas that fully leverage the potential of all audio platforms
Oversee community/audience outreach initiatives –Radio Race,Podcast Bootcamp
Skills & Experience:
Track record of management ability
An interest in thinking creatively about and pushing the boundaries of traditional audio formats
Years of experience developing content or content strategy within the radio or podcast industry
Experience with ProTools or other relevant audio recording and editing software
Experience with or knowledge of business models for membership or individual sponsorship/subscription
Ability to identify and develop host and creator talent
Proven ability to meet deadlines
Ability to work independently and cross-functionally
Candidates are asked to submit a memo outlining a vision for what shows/opportunities you would pursue in Year 1.
KCRW will have in effect a COVID-19 vaccine mandate for all employees beginning September 15, 2021. The mandate is subject to accommodation in compliance with applicable laws and regulations.
Compensation & Benefits:
Sick leave award Vacation leave accrual Paid holidays Health insurance (including medical, dental, vision, FSA, life and AD&D) eligibility 403(b) with company match Passionate office environment surrounded by an incredible community of curious and talented colleagues KCRW is a qualifying employer under the Public Service Loan Forgiveness (PSLF) program - read more here to determine your eligibility KCRW aims to be representative of Southern California, and candidates with traditionally underrepresented backgrounds and perspectives are encouraged to apply. KCRW is an equal opportunity employer and actively recruits to promote diversity in our workforce. Qualified applicants are considered for employment without regard to age, race, color, religion, sex, sexual orientation, gender identity or expression, pregnancy, status as a parent, national origin, disability, family medical history or genetic information, political affiliation, military service, or other non-merit
Please mention podjobs.net in your application.
More details
What does a Creative Director role normally entail?

The Podcast Taxonomy definition for a role like this in Creative Direction says: "The Creative Director is responsible for the creative strategy and execution of an entire series. Often this role reaches outside of content to affect accompanying artwork, music, marketing campaigns, and more."
This exact role may have different requirements.