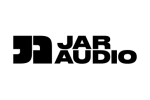 Podcast Producers (Contract)
A project or contract position
Fully remote: working with a Canada-based team at JAR Audio.

WE'RE HIRING: PODCAST PRODUCERS (CONTRACT)
Vancouver, BC (working remotely)
JAR Audio is looking for a seasoned producer/writer to produce original podcasts for brands.
WHO WE ARE We're JAR Audio and we create audio with brands that listeners love, connect with and share. We produce original podcasts for brands to elevate dialogue and drive results. Some of our recent clients include Expedia, Lululemon, YVR and Royal Bank Canada.
We take an audience-first approach. We believe that podcasts are a perfect medium for a brand to engage with a new or current audience. We collaborate with our clients to uncover who their podcast audience is, what they care about and how your podcast can deliver value. We root our podcasts in this strategy in order to deliver value.
WHO YOU ARE JAR Audio is looking for a producer/writer to work closely with our creative director. We are looking for someone trained in audio storytelling, with a curiosity about working with brands, and the skill set to tell entertaining, dramatically compelling and emotional stories in a captivating way.
You will be responsible for managing the planning, creation, and delivery of new podcast series.
You will work closely with the hosts, audio editors, marketers across ongoing series
You'll be part of the team that develops the tone and style of the new series, and work closely on the episode scripts and mixes for the first several months of a show's life cycle.
You will "own" a new series end to end - from initial concept development to execution and beyond.
You will provide notes and guidance for audio editors on your team.
You will write and edit all scripts - both, at a high level and specific line edits/revisions.
You will pitch ideas and concepts for the show.
You will manage the production process. This can include: working with our operations department to set the show calendar, workback schedule, help select hosts and guests, direct them on recording sessions, provide mix notes to sound designers, work with marketing to help with successful show launch.
WHAT YOU NEED
Experience as a producer/production manager or line producer.
Experience with scheduling.
Audio scripting ability (writing, editing).
You're an independent worker who's eager to learn, lead a team and produce great content.
Audio editing experience is an asset.
Bilingualism is also an asset.
Think you would like to work with JAR? Our producers have helped make JAR Audio great, and we are happy to get to know you and your work.
Please send us some samples of your work and tell us about yourself by visiting our site.
This job has expired
We're sorry, but this job post has now expired, and you cannot apply for it any longer.