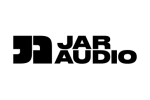 Podcast Marketing Coordinator
A full time position
Fully remote: working with a Canada-based team at JAR Audio.

Salary: $60,000 (yearly rate)
JAR Audio is looking for a Podcast Marketing Coordinator to help us grow our client's podcast audience.
The role will report to our Manager, Podcast Marketing.
WHO WE ARE:
We produce original podcasts for brands to elevate dialogue and drive results. Some of our recent clients include Expedia, Lululemon, Royal Bank Canada, American Express, and more.
We take an audience-first approach. We believe that podcasts are a perfect medium for a brand to engage with a new or current audience. We collaborate with our clients to uncover who their podcast audience is, what they care about, and how a podcast can deliver value. We root our podcasts in this strategy in order to deliver value.
WHO YOU ARE:
JAR Audio is looking for someone with 3+ years experience in the following areas:
You will be responsible for "traffic" related to several ongoing podcast marketing projects.
Coordinate with our internal teams and clients.
Produce podcast marketing materials to raise awareness of our shows and increase downloads.
Execute and monitor cross-promotional opportunities for our podcast hosts.
Create pitch materials for the media to raise the profile of our shows and its hosts.
Play a role in our creative development process, researching and helping our team understand more about specific podcast audiences, and how our creative team can best craft a new show.
Execute on a paid strategy to support growth benchmarks.
Create reports and track analytics information-data -marketing and advertising efforts
WHAT YOU NEED:
Experience in the audio, film or creative industries. Ideally podcast experience.
Superb communication skills: verbal and written form.
Experience working with a variety of clients: startups, enterprise, corporate, etc.
Basic spreadsheets skills
Familiarity with tech tools: Slack, Google Drive, Basecamp, Zoom, etc.
Experience using Canva, Indesign or Photoshop.
A detail oriented approach.
Comfortable working in a fast-paced environment
Passion about podcasts.
Excellent written and verbal communication skills; organized and detail-oriented. You love spreadsheets and checking off items in a to-do list.
Familiarity with project management tools: Basecamp, Asana, Airtable, etc.
Experience working in a remote environment.
LOCATION:
Remote
CULTURE & BENEFITS: Remote work: this is a fully remote position, you can work from anywhere you want!
Unlimited paid vacation: we need you to take time-off to feel renewed. We encourage everyone to schedule time out of the office, enjoy family time and share photos when you come back in our #life channel in slack.
Flexible work hours: our main business hours are 9-5 am PT Vancouver, as long as you're available/online during core business hours (i.e. 8am-4pm PT, 10am-6pm, etc.) we'll work with you to create a schedule that is best for you.
Personal and career growth: we want to help you improve your skill set. Is there a conference, book, workshop that will teach you something new? We love seeing our people growing.
Great benefits package.
SALARY: $60,000 per year (CDN)
Think you would like to work with JAR? We can't wait to meet you.
This job has expired
We're sorry, but this job post has now expired, and you cannot apply for it any longer.