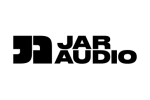 Operations Manager
A full time position
Fully remote: working with a Canada-based team at JAR Audio.
Posted: March 23, 2021
Salary range: $75,000 to $90,000 (yearly rate) - subject to experience
Operations Manager, JAR Audio
Do you love podcasts?
Are you addicted to processes and systems?
Do you have agency experience?
Are you a natural leader with a proven track record of driving projects from inception to execution?
Are you a problem solver who always keeps the big picture in mind without forgetting about the details?
Do you love innovating processes, systems, and approaches to make everything around you operate better? Are you likely listening to a podcast about processes as we speak?
Do you have what it takes to coordinate and motivate cross-functional teams?
Do you want to work collaboratively with really talented and passionate people in the audio space?
Can you build strong relationships while holding people accountable to create a fun, yet driven culture and team?
The individual in the role of Operations Manager will oversee the daily operations of our company and ensure the highest level of efficiency with which we deliver services to our clients. The ideal candidate for this role should have proven senior management experience, in a fast-paced environment. Ideally, they come with agency experience. The individual in this role will work closely with JAR Audio's executive team to strategize, plan, and develop short- and long-term plans to drive efficiency and lead adoption of the strategy across all of our teams.
Job Type:
This is a full-time, remote position from anywhere in the world

POC strongly encouraged to apply

Work flexibility and benefits

Job Responsibilities:

Leading the day-to-day operations of JAR Audio.

Apply startup mentality to design and implement scalable procedures, communications, and systems for all JAR Audio podcasts.

Own advertising and publishing platforms to ensure seamless delivery of ad-supported podcasts.

Develop, execute, and track day-to-day operational processes and systems.

Streamline reporting and delivery.

Being instrumental in hiring, employee career planning/development, resource allocation, and other decisions to ensure the highest level of employee, contractor and client satisfaction.

Manage basic IT/technical tasks.

Act as a subject matter expert and company-wide resource providing accurate and timely technical assistance internally, externally, and to production partners.

Managing the onboarding of new employees and contractors.

Managing the onboarding of new clients.

Monitor progress on key metrics.

Implement short- and long-term strategies to maximize output and minimize costs.

Ensure organizational policies and standards are being adhered to.

Manage all company culture activities.
Preferred Qualifications:
Proven experience in an operations role or equivalent position
Excellent leadership and team-building abilities.
Experience working either in a creative agency or with creative and technical professionals.
Familiarity with industry-wide tools and processes to help drive scalability, efficiency, and improve quality.
Familiarity with the podcast industry.
Ability to streamline and implement structures and roles that support improved production quality and podcast performance.
Knowledge of multiple operational functions, including client services, employee management, finance, etc.
Proficiency in podcasting. Being able to at least talk the talk.
Salary: $75,000 - $100,000 (based on experience)
About working with JAR Audio:
JAR Audio is based in Vancouver, BC but we work remotely and our clients are across North America. We offer flexible hours and a relaxed, fun environment (while we all strive to deliver world-class audio for our clients). You'll be joining a group of focused, hard-working, creative people who are passionate about doing work that's challenging and fun—and who strive to maintain a healthy work/life balance.
JAR Audio is committed to building an inclusive environment for people of all backgrounds and everyone is encouraged to apply. JAR Audio is an Equal Opportunity Employer and does not discriminate on the basis of race, color, gender, sexual orientation, gender identity or expression, religion, disability, national origin, protected veteran status, age, or any other status protected by applicable national, federal, state, or local law.
This job has expired
We're sorry, but this job post has now expired, and you cannot apply for it any longer.