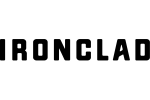 Podcast Engineer + Editor
A project or contract Technical Director position at IRONCLAD, Chicago IL, USA
We're looking for an experiened Podcast Editor to join our team in the Production and Post Production of one of our premiere podcasts.
About IRONCLAD IRONCLAD is a media company and lifestyle brand that creates films, series, podcasts, products, and experiences that shape tomorrow
Responsibilities
Engineer 1-3 podcast recordings per week
Edit 1 podcast episode per week, including video, audio, social assets, and thumbnails
Qualifications
Excellent sound design + video editing skills
Ability to live-switch (Technical directing) during recording
Understanding of podcast tech and process
Strong written and verbal communication skills
Enthusiastic, team player attitude
To apply
Email a resume, cover letter, and examples of past work to info@thisisironclad.com.
Subject line: "Podcast Editor Application - YOUR NAME"
Please mention podjobs.net in your application.
More details
What does a Technical Director role normally entail?

The Podcast Taxonomy definition for a role like this in Audio Production says: "The Technical Director oversees the podcast's recording and production as it is involved with audio technologies including hardware and software, and managing roles involved these areas."
This exact role may have different requirements.