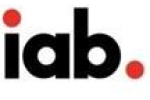 Director, Digital Audio & Video
A full time position at Interactive Advertising Bureau, Inc., New York NY, USA
The IAB's Director, Digital Audio and Video identifies key challenges to and opportunities for growth facing interactive advertising in the areas of audio and video advertising including streaming radio and music, podcasting and multiplatform video (including CTV) and its extended ecosystem of publishers, ad technology companies, agencies, and advertisers. The Director will work with industry leaders to define obstacles and implement solutions that can take the forms of research, technical standards, new ad formats, industry primers, best practices, and thought leadership events. He or she oversees member-driven meetings with IAB Committees and Working Groups and supports the VP of the Media Center to address these issues. The Director will be a key partner as IAB establishes thought leadership and enables advertising growth in the omni media, multi-device world media and advertising.
If you know the digital advertising, audio and / or video space, have proven experience in ad product marketing, strategy, research insights or account management and you want to use these experiences to help guide a rapidly changing area then this may be the role for you. This is a high profile and demanding position that combines industry-level product education and program management skills. The role reports to the Vice President, Media Center. Learn more about what we're working on in the Media Center here
Responsibilities, include but not limited to:
Plan and host member-driven meetings with IAB Committees, Task Forces, and Working Groups including executing and supporting Events to promote Committee output and activity.
Develop market-making best practices guides, thought pieces, and research on timely issues facing the digital audio and video industry.
Manage the editorial planning and execution of the twice a year IAB Podcast Upfronts
Develop relationships with the audio advertising ecosystem to understand the hot button industry issues and drive IAB's value to membership
Identify marketing roadmap requirements and priorities for digital audio standards, best practices, and education
Partner closely with IAB Tech Lab to support in the education and promotion of digital audio and podcast standards
Represent the IAB Digital Audio agenda publicly at IAB and third-party events
Qualifications:
5+ years of ad product marketing or account management experience and 10+ years overall work experience
Bachelor's degree
A track record of video and/or audio-related collateral or marketing materials development
Exceptional presentation, communication and writing skills
Knowledgeable about the digital audio technology ecosystem
Demonstrated experience contributing at strategic as well as tactical levels across organizations
Experience developing and growing customer relationships
Additional Information: All employees of IAB are required to receive the COVID-19 vaccine as a condition of employment. Religious and medical exemptions will be provided in accordance with applicable federal and state laws.
About IAB:
The Interactive Advertising Bureau (IAB) empowers the media and marketing industries to thrive in the digital economy. Its membership comprises more than 650 leading media companies, brands, and the technology firms responsible for selling, delivering, and optimizing digital ad marketing campaigns. The trade group fields critical research on interactive advertising, while also educating brands, agencies, and the wider business community on the importance of digital marketing. In affiliation with the IAB Tech Lab, IAB develops technical standards and solutions. IAB is committed to professional development and elevating the knowledge, skills, expertise, and diversity of the workforce across the industry. Through the work of its public policy office in Washington, D.C., the trade association advocates for its members and promotes the value of the interactive advertising industry to legislators and policymakers. Founded in 1996, IAB is headquartered in New York City. More information at https://www.iab.com
Please mention podjobs.net in your application.