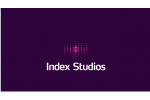 Podcast Production Assistant
A part time Production Assistant position
Fully remote: working with a USA-based team at Index Studios.

Salary range: $20 to $25 (hourly rate) - subject to experience
We are looking for a Podcast Production Assistant for a part-time role to work on a new technology podcast focused on blockchain and crypto.
The role will include the following:
Prepare written pre-interview to include questions for guests for host & producer
Serve as a point-of-contact between interviewees and show host & producer
Help write copy and post on social media channels (Twitter and YouTube)
Work with Producer to develop and write a weekly podcast newsletter
Opportunity to work on new podcasts in development and pitch your own ideas
The team is based in the USA and is a part-time role that pays $25 per hour every week. The role would be 8 to 10 hours a week to start, but there will be an opportunity to add more hours as new podcasts launch in the next few months.
Attributes
Experience booking and assisting with podcasts
Excellent copy writing skills
Interested in tech, blockchain, and crypto
Some experience with social media
Creative and passionate about podcasts
This is a contract position and is open to working with someone outside of the USA. We are interested in finding the right person who can grow with the company.
To apply
Please send your resume to sjcnova@indexstudios.fm with your resume and a cover letter. Also, please provide links to any podcasts that you have worked on and a writing sample. This job posting closes on September 21st. Thanks!
Please mention podjobs.net in your application.
More details
What does a Production Assistant role normally entail?

The Podcast Taxonomy definition for a role like this in Administration says: "The Production Assistant helps support an executive member of a podcast (often a director or producer), helping prepare them in a variety of ways including scheduling, logistics, communications, and more."
This exact role may have different requirements.