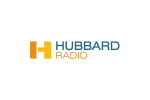 Corporate Podcasting Manager
A full time position at Hubbard Radio, St. Paul MN, USA
Posted: January 13, 2021
Job Overview This position is responsible for assisting Hubbard Radio and their family of radio stations in podcasting efforts from a day-to-day technical, strategic and operational standpoint. In addition, this position is responsible for curating, editing, and maintaining the presentation and content of local podcasting initiative, PodMN
Essential Job Duties -- Corporate Podcast Editor
Provide technical podcasting support for market personnel. Be a resource for answering questions and solving problems surrounding PodcastOne, Apple, Spotify and other technical parties
Make sure Hubbard podcasts are available everywhere that podcasts can be listened to
Work with local market leaders, programmers, podcast hosts and producers on betterment of content quality, focus and strategy
Build relationships with Hubbard employees that have a hand in podcasting efforts in their markets
Generate reports and metrics to assist stations
Coordinate efforts with podcast promos that run on Hubbard radio stations and in podcasts
Work with local teams on all podcast revenue initiatives.
Coordinate ad schedules between local markets and PodcastOne. Monitor campaigns to make sure they stay on track and deliver needed impressions
Be a champion for podcasting in the company and a cheerleader for the podcast industry
Keep up to date on trends in the industry, identify opportunities
Additional Job Duties - Senior Editor, PodMN
Keep up to date on local news, sports, events, cultural events, etc. Follow several local and national sources in order to maintain high awareness of what is/should be on the tops of minds of the general Minnesota population
Sample and monitor a multitude of local podcasts. Understand the podcasts' contents, their hosts, their audiences, their patterns, their overall quality and subject matters
Via an admin console, curate and maintain collection of local podcast feeds to present users with what is most relevant and timely
Work closely with Social Media personnel to create robust, active social media channels that connect followers with local podcasts
Assist Twin Cities Hubbard radio stations with their podcasting initiatives
Manage relationships with local podcasters and podcast networks, be a champion for local podcasting
Help build strategy and growth plans for Hubbard's local podcast network initiative
Analyze usage metrics, industry news and technology trends to help make informed decisions
Establish and monitor metrics to evaluate performance
Qualifications
Great knowledge of the podcast space including history, trends, culture, production and more
Excellent communication and writing skills
Strong ear for quality audio entertainment
Knowledge and understanding of technology, web and latest social media trends
Proven passion and demonstrated ability in podcasting or other forms of media
Ability to work independently as well as be an effective team player
Other Requirements
Accept and follow direction and constructive criticism from the VP of Digital Strategy, and other senior management
Execute, schedule and run meetings.
Reports to work on time and works established schedule/hours. Ability to work other hours or alternate schedules as needed, as assigned.
Other duties as assigned.
Physical Requirements Sit for extended periods of time, using a computer. Ability to communicate in English both verbally and in writing. Ability to hear clearly. Dexterity to manipulate computer keys and other controls as well as other office equipment.
Working Environment Works in a professional, collaborative team environment with a number of members.
To apply
https://recruiting.adp.com/srccar/public/nghome.guid?c=2175307&d=ExternalCareerSite&prc=RMPOD4&r=5000679295706
Please mention podjobs.net in your application.