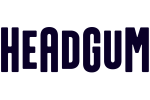 Podcast Producer / Editor (LA or NYC)
A full time Audio Engineer position at Headgum, Los Angeles CA, USA
Job description Headgum is seeking an LA or NYC-based audio producer, engineer, and editor, who can manage the Headgum studio and recording schedule, while serving as a start-to-finish producer on podcasts.
Headgum is a leading comedy podcast network and advertising marketplace with an emphasis on host-read ads. We are a small startup team with bright ideas that likes to move fast and have fun. Forward-thinking and tech-savvy, we're looking to add creative, intelligent members who are looking to face any challenge the industry may present. Join us and build the future of podcasting.
Job requirements Key Responsibilities
Manage the Headgum recording studio, assist with its build-out, and oversee scheduling, audio recording, and file management according to industry best practices
Act as lead producer on some projects: Research, prep, and produce interviews, write scripts, add music, cut and incorporate assembly edits
Mix, master, and upload final episodes
Provide smart, targeted editorial feedback and a skilled, creative ear
Meet all ongoing deadlines and manage fast turnarounds as needed
Work collaboratively in a team environment to create a supportive and efficient production process
Engineer in-person and remote recording sessions
Produce custom integrations and occasional branded content
Identify, pre-interview, and book potential guests
Assist with guest booking across network shows
Some administrative tasks as needed
Additional duties as assigned
Key Qualifications
At least 1-2 years experience with audio engineering, editing, and mixing
At least 1-2 years experience in production, development, or project management with an audio or media company, or related life experience
Excellent communication, interpersonal, and writing skills
Passionate about audio equipment and sound design
Acumen within the podcasting industry and on-demand audio
Expertise with audio editing softwares such as Audition, Logic, Pro Tools preferred
A strong attention to detail
A motivated self starter who takes initiative on new ideas
Passionate about podcasting and all things comedy
Please mention podjobs.net in your application.
More details
What does a Audio Engineer role normally entail?

The Podcast Taxonomy definition for a role like this in Audio Production says: "The Audio Engineer helps record and produce audio by setting up recording environments, monitoring recoding, and providing technical adjustments throughout. The Audio Engineer is present during the recording process, most often making adjustments in real time. The Audio Engineer may work with conversation, music, foley, or any other type of audio."
This exact role may have different requirements.