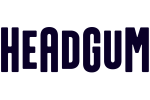 Podcast Audio / Video Editor (LA or NYC)
A full time Audio Editor position at Headgum, Los Angeles CA, USA
Headgum is seeking an LA or NYC-based audio and video editor, who can assist with establishing an audio and video production pipeline, mix and master podcast audio tracks, and edit video for full podcast episodes and promotional materials.
Headgum is a leading comedy podcast network and advertising marketplace with an emphasis on host-read ads. We are a small startup team with bright ideas that likes to move fast and have fun. Forward-thinking and tech-savvy, we're looking to add creative, intelligent members who are looking to face any challenge the industry may present. Join us and build the future of podcasting.
Job requirements Key Responsibilities
Manage the studio video buildout and advise on workflow for bi-coastal recordings
Shoot weekly video episodes
Serve as the lead editor on weekly video and audio episodes
Edit weekly promotional materials as needed
Interface with project producers, editors, and engineers to ensure episode delivery
Mix, master, and upload final audio and video episodes
Meet all ongoing deadlines and manage fast turnarounds as needed
Work collaboratively in a team environment to create a supportive and efficient production process
Some administrative tasks as needed
Additional duties as assigned
Key Qualifications
At least 2-3 years experience with video and audio editing and mixing
At least 2-3 years experience with shooting short or long form videos
Excellent communication, interpersonal, and writing skills
Acumen within the podcasting industry and on-demand audio
Expertise with Adobe Premiere and audio editing softwares such as Audition, Logic, and Pro Tools
Experience with After Effects and Photoshop preferred
Please mention podjobs.net in your application.
More details
What does a Audio Editor role normally entail?

The Podcast Taxonomy definition for a role like this in Audio Post-Production says: "The Audio Editor cuts and rearranges audio for clarity and storytelling purposes. The Audio Editor may also perform general audio processing and mastering."
This exact role may have different requirements.