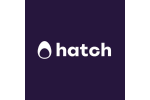 Video Lead
A full time position
Fully remote: working with a USA-based team at Hatch.

Hatch is a subscription-based podcast editing and strategy service for businesses.
We offer audio editing currently and are expanding our services to include video editing for our customers' podcasts.
We're now looking to make our first Video Lead hire.
The Video Lead will help design our video offer, and hire, train, and lead a team of video editors to create some of the best podcast video assets in the world.
We are a distributed and international team but prefer US-time zones for this role. Details about us, the role, and the interview process are below.
Who We Are At Hatch, our mission is to help companies create a podcast that not only sounds pro but one that works.
All at the highest quality and most affordable rate in the world.
Previously, we spent 3 years doing full-service podcast production for brands and found that model to be expensive and slow for companies to use.
We knew there was a better way for companies to design, launch, and produce a successful podcast.
Hatch was created as the answer to the problems we saw.
We are now on a mission to build the largest podcast production company in the world, and help 1,000+ companies use podcasting to win.
Our team is the very best at what they do, and we may or may not be having a bit too much fun building this thing together.
A few things about us:
Founded: 2020
Team Members: 11 (a small team doing big things)
Growth: 100% year-over-year growth
Location: Fully distributed
We work with awesome brands like Privy, Refine Labs, Constant Contact, and Exit Five
We want to build a big business: Because it's fun to do adventurous things with people you like.
We move fast: This makes certain types of people uncomfortable. But for others, like us, moving fast and getting results is fun as hell and addicting.
We're building things our way: We like freedom, and we're open to new ideas.
We intend to hire as few people as possible: We'll try to automate everything we can and hire a small number of high-quality people.
What We're Working On We designed Hatch to solve for the things we believe are most important when it comes to creating a podcast that produces results for brands - strategy and editing.
Why did we focus on solving these two problems?
Without the correct strategy, the show will likely not lead to the business results brands want (even if their execution is perfect).
The technical component of podcast editing is something we have spent years perfecting so an in-house team doesn't have to. We give them the opportunity to spend more time making the content the best it can be and marketing the show.
We are now building out our video department because we believe video assets are just as important to the success of a podcast as the long-form audio itself.
Role Overview We're looking to hire a Video Lead to help build, run, and manage our video department.
First and foremost, we're looking for someone who is excited about what we're doing—you should be passionate about how companies can use podcasting to grow and win, and how video can play a massive part in that for them.
The Video Lead is a key leadership role at Hatch where you will help shape our overall video production strategies and deliverables, manage a team of video editors and animators, ensure we are delivering world-class video assets, and, of course, have fun in the process!
If you are excited about playing a key role in building one of the best and largest podcast companies in the world, then this Video Lead opportunity is for you.
???? What You'll Do As we mentioned above, our Video Lead role will hire, train, and lead a team of video editors to create podcast video assets for our customers.
Specifically, you will:
Serve as a key member of Hatch's leadership team
Lead our entire video production team
Set the strategy and style as it relates to the types of podcast video assets we create/offer (clips, shorts, long-form, animation styles, etc.)
Hire and train world-class video production team members (so they can reach their full potential)
Provide guidance and expertise to our team on video strategy, video production processes, story structure/storytelling, and how to get the best results for our customer
Set goals and quality standards for our video production department
Stay on top of the latest trends in video and podcasting so that we can implement new innovative approaches for our customers
This role will evolve over time depending on the priorities and needs of the business. The most significant needs are outlined above, however, there may be additional responsibilities over time.
Why you might be excited about us You'll be able to work remotely and set your own schedule. We don't micromanage and will help you do great work.
We'll mold your role to shape a career you're excited about. We care a ton about your satisfaction and job happiness and will help prep you for whatever you're looking for in the future.
We work hard and also highly value balanced work/life. We care about family and your own personal development and don't expect you to always be engaged with work.
We're solving a massive problem for companies who are realizing how important it is to create a voice for their brand using podcasting, but they don't know how to do it (or where to start).
Our headcount is small and talent dense, so you'll be able to contribute efficiently and without bureaucracy. You'll quickly have responsibility over one of the largest areas of our company operations - video.
Why you might not be excited about us Our headcount is small (<15 people in the company now), so if you like more established companies, it's not (yet) the right time. You'll help build our company's culture.
Since we're a startup, projects and priorities may shift.
Our customers love us, and there's a lot we can improve. It's a great place to be but means there's some jank. (Nothing too scary! ????)
Though we will always help you learn, we can't provide close mentorship—we're looking for someone who is already a leader.
Since you'll have a lot of responsibility and creativity over projects, they may not be defined perfectly initially. You'll be expected to bring your own experience and perspective to help us do the right things, and raise flags if you think we should do things differently.
About You Not all of these are hard requirements, but they do describe the kinds of people that we think would be most effective in this role.
Quantitative:
Ideally, 5 years experience with video editing/production. You will be responsible for leading our video philosophy, strategy, and production team, and owning the success our customers have as a result of the podcast video assets we help create for them.
Experience: You have deep experience with all types of podcast video creative (clips, shorts, long-form, etc.), as well as with story structure and storytelling. Ideally, you have been responsible for the video execution of podcasts before (ideally of different styles/genres).
Expertise: You can teach businesses how video strategies with their podcast can be implemented across all of the channels they have (YouTube, Instagram, LinkedIn, TikTok, etc.).
Leadership: You can hire, manage, lead, and inspire video teams successfully.
Vision: You have strong opinions about what makes a good podcast video strategy, but are also flexible enough to change your mind when presented with new information.
Innovation: You are innovative. You love trying new and different podcast video strategies with minimal direction.
Excellent communication skills. You have the ability to clearly communicate with team members verbally and in written form, as well as with customers (although this role won't have much customer interaction), and are comfortable leading meetings. Our communication style/voice is fun, friendly, informative, & always professionally upbeat.
A broad understanding of social media, business, and marketing. You'll be working with podcasts from various industries, and across different social platforms. It could be a SaaS podcast or a show about the safety industry. It could be published on YouTube, TikTok, Instagram, Twitter, or LinkedIn. You'll have to understand the fundamental principles of what makes compelling video content on those platforms, even though you may not know the customer's industry at an expert level.
Attention to detail - Not attention to detail like you remember someone's name. Attention to detail you notice if someone puts a phrase in italics in an email but missed a letter at the end that's still in the standard font. Yes, we're serious.
Internally motivated - We don't (and can't) micromanage, so if you're someone who needs to be frequently steered in the right direction or doesn't work well autonomously, we love you but we're just not meant to be.
Independent thinker - You see the way something has been done, but think independently enough to make it better vs. going with the flow.
Intuitive & thorough researcher - You've never done it before, but gosh darn it you'll figure it out if it's the last thing you do!
Qualitative:
Kind - Speak and act kindly, regardless of the situation.
Empathetic - Able to authentically put yourself in the shoes of customers and teammates.
Vulnerable - Able to share those "crazy" ideas, respectfully speak up when you disagree with an approach the team or company is taking, and share when you're going through something personally challenging so we can support you.
Funny - We're a company run by young, talented, and fun individuals. If you don't laugh at a good meme, get sarcasm, and have an easily identified sense of humor (even if it's different than anyone else's on the team) we may not be a great fit.
Personable - Customers and team members would enjoy communicating with you. Never, ever, under any circumstances, are you a naysayer.
Proactive - You look ahead to stay ahead of possible challenges & take action before you have to and without prompting.
Resourceful - You wouldn't ask anyone something you could Google.
Over-communicative - You're responsive & engaged, and enjoy speaking to team members. You provide your team & leadership with status updates as needed.
Organized - You would honor and improve organizational systems currently in place, keep to-do lists up to date, and manage your time effectively.
Trustworthy - We would never have to wonder if you're working when you say you are, you'd never dream of sharing any inside intel, and you're always transparent about mistakes.
Accountable - You own your work for better or worse, and meet deadlines.
No ego - "I don't need to be right; I need to get it right" aligns with your way of thinking.
Coachable - Not just from a willingness to learn perspective, but you also take any feedback to heart and apply it right away. We're able to see our feedback and guidance in your work as you get up to speed & beyond.
Growth mindset - You see consistent learning & improvement as an extension of any role you serve in.
You love podcasts - It's kind of our thing. ????
Benefits Making our people happy makes us happy. Here's how we do it.
Live & work where you want - We've been remote from the start and have a fully distributed team, so you can live anywhere (ideally within US-timezones for this role) and work from anywhere your heart desires.
Flexible schedule - As long as you're available during core business hours, meeting the goals for your role, and keeping full-time hours (7am-3pm, 8am-4pm, 10am-6pm, etc.), you have the freedom to create a schedule that's optimal for you.
Unlimited PTO - Not unlimited so you feel bad taking it, not unlimited but you have to cut through a ton of red tape to use it, and not unlimited to a certain point. Truly unlimited. We strongly believe in working to live, not living to work, and want that to show in all of our employees' lives. We also know that taking plenty of time away from work is crucial for our mental health, which is why we have a strict 3-week minimum time off each year in addition to the ~15 days per year we're closed. Fun fact: We've never denied a time off request throughout the 2 years we've been in business.
Real growth opportunity - We'll mold your role to shape a career you're excited about. We care a ton about your satisfaction and job happiness and will help prep you for whatever you're looking for in the future.
Please mention podjobs.net in your application.