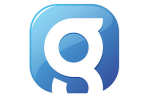 Head of Comedy and Entertainment Podcasts
A full time Executive Producer position at Global Media, London, UK
We are Global
We're proud to be one of the world's leading media and entertainment groups. Whether it be on-air, via global player or through our outdoor advertising, we entertain and reach over 50 million individuals across the UK every week.
Across our entire business, we're committed to making more moments that matter for our audiences, customers and for each other. And every moment matters…the small, the big and everything in between. We couldn't do any of it without our talented, passionate Globallers. Everything we do is driven by our culture and the talented people who make it happen.
Here at Global, we have a saying…it's all about how you make people feel. It's our company ethos, our guiding belief and it's so much more than words. It's the vibe you get when you walk into one of our offices, it's what keeps us honest and true to who we are, and above all, it's the reason we all love to work here.
Job Description
Head of Comedy and Entertainment Podcasts
Reporting of the role
This role reports to Director of Product and Podcasts, Global Player
Overview of job
At a significant time of growth for podcasts in the UK, we are looking for a brilliant Head of Comedy and Entertainment to join the Global Podcast team. You'll be responsible for overseeing a slate of industry leading, commercially successful podcast shows while managing, mentoring and inspiring a team of exec and senior podcast producers.
This role is for an established media professional with a network of industry contacts and a track record of developing highly successful projects. You will be responsible for managing talent relationships, setting creative standards, establishing production practices, overseeing budgets and launching campaigns in partnership with PR, marketing, and digital content teams.
3 best things about the job
You'll work with an ambitious and dynamic team of podcast producers who are making some of the biggest shows in the industry

You'll have the authority to drive the development and production pipeline for an ambitious slate of shows

You'll work in a fun, fast-paced and creative environment in an area of key focus for the business
**Measures of success –
In the first few months, you would have
Understood Global's podcast strategy and how your commissions & original audio productions will work to support it

Established and socialised your creative vision, development approach and processes across the team and the business

Established strong relationships with talent across our current slate and worked with your network to bring in new projects

Built up a pipeline of shows in the Comedy and Entertainment space
Responsibilities of the role
Develop and oversee the production of a large slate of top-quality comedy and entertainment podcasts in diverse formats from conversational to scripted

Hire and lead a team of creative and skilled audio producers

Set production budgets, timelines and deliverables and ensure that they are achieved

Collect and provide feedback to producers and talent on pilots, scripts, mixes etc.

Brief in campaigns across various parts of the business, working closely with PR, marketing, video and digital content teams to successfully launch new shows

Maintain strong relationships with presenters, talent and agents

Regularly communicate with the creator and production community to ensure we are receiving regular pitches

Work with insights and data teams to ensure a data-informed approach to production and creative

Act as an usher and key stakeholder through the greenlight process to vet ideas and take shows through the pilot and approval process

Work closely with the commercial team to understand KPIs and align creative and commercial
What you will need
The ideal candidate will be proactive and willing to develop and implement innovative solutions, capable of the following:

An understanding of how to deliver against an articulated content strategy and for defined audiences.

Extensive experience in a production environment overseeing all aspects of creative development and delivery—from concept to post-production

A strong creative approach and an understanding of comedy and entertainment formats

Minimum of 7+ years as an established producer, audio storyteller, film/television development, or commissioner.

Passion and understanding of the UK podcasting market and the type of content that resonates with audiences

Understanding and ability to work in a fast-paced commercial environment

Excellent organisation skills

Proactive, problem-solving attitude with strong attention to detail

Independent self-starter
Everyone is welcome at Global
Just like our media and entertainment platforms are for everyone, so are our workplaces. We know that we can't possibly serve our diverse audiences without first nurturing and celebrating it in our people and that's why we work hard to create an inclusive culture for everyone. We believe that different will set us apart, so no matter what you look like, where you come from or what your favourite radio station is, we want to hear from you.
Although we cannot make guarantees, we welcome conversations about flexible working for all roles at Global
Please mention podjobs.net in your application.
More details
What does a Executive Producer role normally entail?

The Podcast Taxonomy definition for a role like this in Creative Direction says: "The Executive Producer is the lead producer on a production. The role can range in terms of creative control with some "EP"s owning the creative direction of a podcast (in effect taking the role of director), while others may take a more hands off approach. Executive producer may have raised the money to fund the production, but it is not a necessary responsibility of the role."
This exact role may have different requirements.