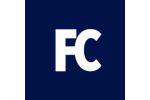 Social Media Intern
A intern position
Fully remote: working with a USA-based team at FullCast.
Posted: January 6, 2021
As our Social Media Intern, you are responsible for building and engaging a community of curious podcast listeners and super fans. The intern will have an active role in creating content and developing the overall social strategy to help promote the agency and the various podcasts we produce.
To apply and to learn more about the internship position in detail, go to our job board here.
Reports to: Operations Lead and CEO
About FullCast
FullCast provides an end-to-end solution for all your podcast production and marketing needs. At the heart of what we do is ensure that by virtue of the work we do for our clients, we allow them the freedom to engage with a trusted production partner that will subsequently give them the freedom to focus on their Genius.
Launch We support all aspects necessary for the setup of our clients' shows. This includes Podcast Naming, Description, Cover Art, Music, Voiceover, Intro/Outros, Episode Planning, Equipment Review, Website Placement, and Equipment Recommendations
Production Once an episode is recorded and submitted to our team, we provide editing and mastering of the audio. We write up full show notes and transcriptions, and publish these on our client's sites.
Marketing We create episode specific marketing materials to support the promotion of the episode and connect to our client's social accounts to promote every episode on their behalf. Below are some shows FullCast has produced and marketed: Podcast Junkies, QueerHustle, Vertical Farming Podcast, Better with Dr. Stephanie and many more...
Responsibilities
Creating content for the company's social media channels and for the social media channels of the shows FullCast is currently producing.
Engaging and listening in our social media communities (Facebook, Instagram, YouTube, LinkedIn, Twitter) including writing and publishing
Managing our monthly Content Plan schedule
Be up to date on social and cultural trends, including emerging conversations in the podcast marketing fields, brands, relevant competition, platforms, tools, algorithms, etc.
Brainstorm, implement, and monitor social media projects
Assist in developing, researching and formatting our upcoming FullCast newsletter
Other duties assigned
Results
We are creating engaging conversations and building a stronger, more tight-knit and diverse podcast community.
We are constantly innovating in the social media and podcast marketing space.
The projects we commit to are completed on time and create the desired outcome for our company and our clients.
You will gain new skills and experience in the podcasting field which has been a rising digital marketing and creative storytelling platform. The FullCast team will also work with you to make sure you learn the skills you want and in whatever areas you wish to gain experience in.
Requirements
Must be a student in an accredited college/university or a recent graduate within 1 year
Intern candidates must have an interest in podcasts, the communications field, or more specifically social media marketing, and possess good interpersonal and communication skills with the ability to work effectively with others.
Excellent writing skills
Basic working knowledge in graphic design programs (Yes, you can definitely use Canva and if you have a good eye for design, even better!)
You understand our company and believe in the types of shows we produce
Emotionally self-regulate even during times of pressure
Ability to set goals and develop achievable timelines to hit them.
Willingness to learn new things, new technologies, and new platforms
Highly driven and mission-minded
Interest in podcasts is a huge plus! (We already mentioned it, only because this company lives and breathes podcasts!)
Our Client-Centric Mission
We help results-driven business owners who excel in their industry and are committed to leaving a lasting legacy. We will help them by launching, producing, marketing and supporting their authority-building podcast, while allowing them the freedom to focus on their genius. The change we want to make is that business owners stop trying to do it all themselves, empower a supportive production partner, and focus on creating compelling and inspiring podcast episodes. We will know we are successful when we are seen as the organization that can help any business owner create consistent, quality podcast content and feel 100% supported and guided through every step of the process at all times.
Be yourself. We value uniqueness. At FullCast, we're passionate about creating an inclusive workplace that promotes and values diversity. Companies that are diverse in race, ethnicity, age, gender identity, sexual orientation, physical or mental ability, and perspective are proven to be better companies. We want all of our employees to feel valued, appreciated, and free to be who they are at work, because it's the right thing to do.
Please mention podjobs.net in your application.