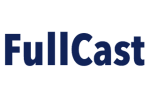 Operations Assistant
A part time position
Fully remote: working with a USA-based team at FullCast.
Posted: Jun 19, 2020
As an Operations Assistant, you are responsible for building the infrastructure of our organization and supporting a motivated team that will help us achieve our company goals. You are also responsible for the operational vision of our organization including the implementation of our communications cadence, targeted interactions, and operational systems.
This job has expired
We're sorry, but this job post has now expired, and you cannot apply for it any longer.