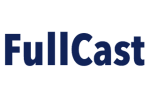 Cosmic Project Manager
A part time Production Coordinator position
Fully remote: working with a USA-based team at FullCast.

Salary: up to $20 (hourly rate) - subject to experience
DO YOU LOVE PROJECT MANAGEMENT AND PODCASTS?
ARE YOU HEART-CENTERED WITH A CLEAR PASSION FOR CLIENT SUCCESS?
You are smart. You are capable. You embrace your spirituality and believe that everyone has a story to tell.
You love processes!
This flexible position is responsible for making sure our clients' production processes are supported and the quality of each episode is the best they can be while still meeting our production deadlines.
This role is ideal for someone who LOVES podcasts but also has a keen interest in the world of spirituality, personal growth, and self-development.
To succeed you will also need to be extremely well-organized, work well in a self-motivating environment, have an exceptional attention to detail, be task-oriented, be calm and steady while carrying out procedures, and truly care about our clients and the people who will be changed forever by their shows.
Please mention podjobs.net in your application.
More details
What does a Production Coordinator role normally entail?

The Podcast Taxonomy definition for a role like this in Administration says: "The Production Coordinator is responsible for managing the logistics of the production process from recording to publication, including attaining the required permissions and permits, connecting the various production and recording teams, coordinating the creation of post-production metadata, budgeting, and more."
This exact role may have different requirements.