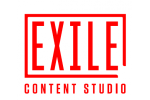 General Manager
A full time position
Fully remote: working with a USA-based team at Exile Content Studio.

PODCAST – GENERAL MANAGER Location: Mexico City or USA
Exile is a Spanish and English language film, TV and podcast studio. The company focuses on developing, packaging, and producing premium content for global audiences. We are a full-service studio with a mission to gather an array of voices and give them the ability to tell stories to the world in their language: Spanish, English, and a mix of both.
We are looking for a General Manager who can drive strategy and operations for our Exile Audio business in the US and the LATAM markets. Exile's Audio GM will oversee daily operations and ensure strategic goals are met by scaling operational capabilities, allocating resources as necessary and building a strong and monetizable portfolio of audio content. In addition, our GM will be responsible for building strategic partnerships with key players in the industry, consolidating talent relationships and leading a team of talented individuals in executing on the strategy.
The ideal candidate would have a strong understanding of the podcast industry, experience in producing and commercializing content and leading a team towards productivity and efficiency.
Primary Responsibilities:
Develop a solid strategic growth plan for the audio business
Seek out opportunities for expansion and growth by developing new business relationships
Oversee day-to-day operations, assigning weekly performance goals and assuring their completion, while accomplishing your own goals
Recruit, onboard, and train high-performing employees to achieve sales, profitability, market share, and business plan objectives
Develop, implement, and maintain budgetary and resource allocation plans
Qualifications, Knowledge, Skills and Abilities:
Proven experience in a managerial role
An understanding of the podcast landscape paid media trends, and other new content delivery channels
Strong decision-making capabilities
Proven ability to develop and maintain financial plans
Ability to motivate and lead people, and hold employees accountable
Strong working knowledge of content production, distribution and sales
Familiarity of working in a fast-paced environment, across different cultures and countries
Creative with an entrepreneurial spirit
Outstanding organizational and time management skills
Excellent verbal and written communications skills
Requirements:
Bachelor's degree
Masters degree in business management or similar studies
+8 yrs of experience in digital media or related field
In Exile we tell stories in Spanish, English, and a mix of both; therefore, fluency in both languages is a must.
Candidates must possess work authorization for Mexico or the US
The Job Description is intended to be a general representation of the responsibilities and requirements of the job. However, the description may not be all-inclusive, and responsibilities and requirements are subject to change.
To apply
Exile is an Equal Opportunity employer. Interested parties please send your CV to recruitment@exilecontent.com and include "General Manager – Exile Audio" on the email's subject line.
Please mention podjobs.net in your application.