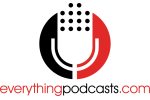 Freelance Script Writer
A project or contract Writer position
Fully remote: working with a Canada-based team at Everything Podcasts.

We're hiring Freelance Script Writers! We are looking for amazing, talented, experienced individuals passionate about audio storytelling. In this role, you will write scripts/formats and oversee them through production for various podcast series productions.
Everything Podcasts is a media podcast production company that helps brands move into the audio space with a custom podcast series. We are passionate story tellers and award-winning media experts from around the globe. We create original custom podcasts in multi-languages, featuring compelling storytelling and world-class production. We help organizations access and engage large audiences and make podcasts compelling and engaging.
Primary Responsibilities:
Write engaging scripts and formats that are executed to the highest quality for episodes that range from 14 to 35 minutes in length.
Oversee and manage the writing and delivery of scripts/formats across multiple episodes simultaneously.
Oversee your script throughout the production process and adapt it as needed.
Exhibit extraordinary judgment, strong intellectual curiosity and a passion for continuous improvement.
Required Qualifications:
3+ years of experience as a writer, writer/producer, executive producer, executive story editor or other similar position in audio and or television and the film industry.
Experience working in a fast-paced and ever-changing environment.
Positive and passionate attitude.
Digital and social media proficiency.
Excellent written and verbal communications skills.
Be an epic team player.
To apply
Email your resume to: info@everythingpodcasts.com
Please mention podjobs.net in your application.
More details
What does a Writer role normally entail?

The Podcast Taxonomy definition for a role like this in Writing says: "The Writer has written the story or dialogue of a podcast. The Writer is often involved in the creative arc of a production, but this is not a necessary requirement. Writers may work in fictional or non-fictional podcasts."
This exact role may have different requirements.