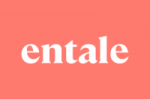 Content Manager
A project or contract position
Fully remote: working with a UK-based team at Entale Media.
Posted: January 10, 2021
Entale is an exciting new way to listen to and discover new podcasts. Through the use of advanced AI and a cutting-edge publisher platform, we dynamically show listeners pictures, links, articles, social media posts and other relevant and eye-catching content that means they can delve deeper into podcasts as they listen via our mobile app.
This Spring we're launching Collections: a unique way to save and share podcasts and content, which will have a huge impact on how our users can find the next thing to listen to.
As a venture-funded startup, we are out to disrupt the world of podcasting, by bringing this experience to as many listeners as possible. We are seeking a passionate Content Manager to support the growth of our app.
To apply
Please apply via our listing on Work in Startups here:
https://workinstartups.com/job-board/job/100021/content-manager-part-time-6-month-contract-at-entale/
Please mention podjobs.net in your application.