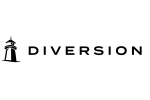 Manager, Content & Development
A part time position
Fully remote: working with a USA-based team at Diversion Audio.

Salary range: $4,000 to $5,000 (monthly rate) - subject to experience
Diversion Audio is seeking a Manager, Content & Development to join the Content Group. The Manager, Content & Development's primary responsibility is the growth of podcast content released by Diversion Audio. Reporting to the Senior Vice President, Content & Development, the Manager position will work closely with the SVP and CEO to identify, acquire, and develop audio properties at the growing network of episodic and serialized podcasts.The Manager will help conceive of and guide shows from pitch into pre-production, and will work with the SVP and the Production Team to shape the editorial character of shows in order to best reach an audience and achieve market success.
Experience and knowledge of the Entertainment Industry or Podcast Industry is preferable. Passion for social media, podcasts, entertainment, and books is essential.
The Manager, Content & Development role is a part-time contract role with the potential to grow into a full-time position. RESPONSIBILITIES (INCLUDING BUT NOT LIMITED TO):
Identify sources of IP and participate in business negotiations to acquire high-potential audio projects

Work with creators and partners to flesh out the best editorial prospects for IP and develop series briefs and project plans

Drive the creative conception and development of audio content from ideation into production

Develop project strategy including opportunity size and market approach

Participate in editorial planning across shows to maintain a consistent and vigorous release calendar

Oversee initial story editing of some projects to establish editorial direction

Work with the Production Team in pre-production phases to gauge appropriate production values and aesthetic quality as budgets demand and ensure projects are targeted at the largest and best-suited audience

Track and report on performance metrics with the goal of driving audience growth

Deliver quantitative reporting and analysis of development progress and results

Serve as an effective content resource to essential collaborators and stakeholders, including Production, Sales, and Marketing Teams

Help drive the creation, editing and review of presentations, show summaries, and other documents supporting content growth activities for internal and external use

Project manage content development efforts including contracts, memos and/or invoices with partners

QUALIFICATIONS:

Minimum of 2-3 years' experience in a content acquisition, development, or editorial function

Experience and knowledge of Film, TV, Video, Publishing, or Podcast Industry is highly preferable

Understanding of content trends in podcast ecosystem

Understanding of trends in pop culture impacting entertainment content

Immersion in social media and passion for online trends and communities

Exceptional interpersonal skills supporting development of relationships, written/oral/listening communications and presentation/persuasion skills

Proactive approach to sharing information with colleagues and cross-functional teams

Exceptional writing ability

All candidates must be authorized to work in the USA
Please mention podjobs.net in your application.