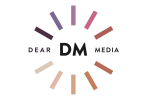 Senior Accounting Manager
A full time position at Dear Media, Austin TX, USA
Dear Media, LLC
Title: Senior Accounting Manager
ABOUT THE ROLE:
Dear Media is seeking a process-driven Senior Accounting Manager who values integrity and reliability to strategically build and manage the Accounting function of a rapidly growing media company. This person must be able to develop and direct all accounting operational functions, drive the accumulation and consolidation of financial data for internal and external financial statements, implement accounting and internal control systems, and lead departmental staff. The ideal candidate will bring a high degree of energy, organization, and leadership to the Accounting group, while also thriving in a fast-paced environment with business-critical deadlines.
JOB RESPONSIBILITIES:
To succeed in this role, you will need to build and direct all accounting operational functions, handle the accumulation and consolidation of financial data for internal and external financial statements, evaluate accounting and internal control systems, and lead departmental staff Oversee daily cash management and produce cash-flow reports, calculating cash needs at weekly and monthly intervals, and optimize existing A/R and A/P processes Drive the timing for monthly billing and other cash management techniques to ensure the timely cash collection Oversee the month-end close process, including but not limited to, preparing and reviewing journal entries and reconciliations. Assist with annual, quarterly and monthly reporting and compliance requirements Serve as the liason to the external financial audit process Manage the development of controls and process for all financial processes Evaluate, apply and refine policies, procedures, controls and methodologies Prepare ad hoc reports and assist with special projects as needed Additional responsibilities as required Office Hours: M-F 9am-6pm This role is expected to be in the office 4-5 days a week with occasional work from home flexibility.
BASIC QUALIFICATIONS:
6+ years of relevant accounting experience, including public and private accounting Bachelor's Degree in Accounting, Finance or related degree CPA preferred, Big 4 experience a plus Proven knowledge of accounting principles (US GAAP) Familiarity with ASC 606 revenue recognition policy Experience building and improving accounting process, controls and systems Experience managing and developing a team Excellent written and oral communication skills Ability to communicate with professionals at all levels Attention to detail and accuracy Ability to prioritize and manage multiple projects Ability and willingness to meet business critical deadlines
DESIRED CHARACTERISTICS:
Strong problem-solving, and listening skills Proven track record of managing and developing teams. An analytical mind who works in an organized manner with high attention to detail Experience with financial & enterprise systems and prior experience with general ledger entries High-energy level and a strong pro-active work ethic. Self-starter with the ability to work independently Demonstrate ability to create processes and procedures while working in a very fast-paced, deadline-driven environment Strong leadership skills and demonstrated managerial capabilities
SOFTWARE SKILLS:
Google E-mail / Docs / Calendar Microsoft Office (Excel, PowerPoint, Word, etc) Knowledge of Quickbooks and Quickbase is a plus
What You'll Get:
Robust benefits package with employer contribution Unlimited vacation time WFH flexibility when the need arises Paid parental leave Volunteer opportunities Casual dress code & open office environment A rewarding career at an industry-leading company with a strong mission and passionate team
Dear Media is committed to creating a diverse environment and is proud to be an equal opportunity employer. All qualified applicants will receive consideration without regard to race, ethnicity, religion, gender, gender identity or expression, sexual orientation, national origin, genetics, disability, age, or veteran status. Dear Media offers parental and family leave along with generous health and dental benefits for all employees.
Dear Media offers competitive salaries and benefits to all employees. Compensation is determined upon the market in which the position is located, the responsibilities of the position, the experience and skills of the applicant, and other job-related factors.
ABOUT DEAR MEDIA:
Dear Media is the largest podcast network focused on amplifying women's voices and audiences. Founded in 2018, DM hosts 80+ podcasts fronted by top-tier talent and has a following of more than 60M across social channels. DM is building the podcast incubator of the future through a 360-degree business model, providing unparalleled support from concept to editorial, production, distribution, and commerce extensions. Due to its highly engaged and vast consumer audience, the network attracts global brands and digital savvy partners.
Please mention podjobs.net in your application.