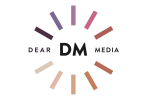 Human Resources Generalist
A full time position at Dear Media, Austin TX, USA
Dear Media, LLC
HR Generalist
ABOUT DEAR MEDIA:
Dear Media is the largest podcast network focused on amplifying women's voices and audiences. Founded in 2018, DM hosts 80+ podcasts fronted by top-tier talent and has a following of more than 60M across social channels. DM is building the podcast incubator of the future through a 360-degree business model, providing unparalleled support from concept to editorial, production, distribution, and commerce extensions. Due to its highly engaged and vast consumer audience, the network attracts global brands and digital savvy partners.
ABOUT THIS POSITION:
Dear Media is seeking a Human Resources Generalist to provide HR support and who loves engaging with people, enjoys the work they do, and is looking to contribute to a great company culture by providing human resources and operations support to a growing company. This person must be able to exercise good judgment, anticipate needs, and perform in a professional and discrete manner. The Human Resources Generalist role is based in our Austin office and reports to the Head of HR. With an emphasis on providing overall HR support, the Generalist will be expected to take a hand in recruitment, benefits administration, employee engagement events, performance management, onboarding/offboarding, and legal compliance. The ideal candidate willbring a high degree of creativity, energy and passion for working with the Head of HR to increase organizational productivity through the following:
RESPONSIBILITIES:
Provide HR operational support for all employees including: overseeing the full cycle of recruitment efforts, developing and overseeing new hire orientation and on-boarding, off-boarding, and employee relations issues Audit and maintain all personnel files ensuring accurate and comprehensive record-keeping Assist with planning and executing company culture events Assist with employee timecard management for payroll processing Participate in the coordination and accurate administration of employee benefits primarily by fielding questions from staff regarding benefits, working directly with our benefits broker and provider to troubleshoot ideas Assist in the development, implementation, and compliance of personnel policies and procedures primarily by monitoring changes and identifying appropriate actionable steps Maintain the upkeep of the office common areas (reception, conference rooms, kitchen, etc.) Partner with the Head of HR and team on project implementation and initiatives Assist with internal agency communications Track and maintain inventory reports, order office supplies and snacks as needed Act as initial contact for Austin office operational issues Manage assigned projects and tasks to completion in a timely manner Additional duties, tasks, and responsibilities as assigned
QUALIFICATIONS:
Minimum 3+ years of Human Resources experience Strong written, verbal, and visual presentation skills Strong attention to detail; organization; and conflict resolution skills Demonstrated ability to onboard new employees and manage HR tasks Proficient in Microsoft Office suite (Word, Excel, PowerPoint) A proven commitment to building inclusive and fair work cultures while maintaining effective professional relationships. Experience navigating HRIS/payroll systems – Paylocity exposure is a plus Team player with a demonstrated ability to initiate and maintain effective professional relationships Passion and commitment to Dear Media's mission Ability to meet deadlines and adjust to changing priorities
DESIRED CHARACHTERISTICS:
Ability to act with integrity at all times and instill a sense of trust from our partners, clients, and customers Proactive, detail-oriented, and extremely organized Ability to solve problems, take ownership and accountability Ability to act professionally and with discretion and confidentiality Work hard play hard attitude & thrives in an entrepreneurial environment Passion to constantly make the things around you better A self-starter who can prioritize and multi-task effectively
What You'll Get:
Robust benefits package with employer contribution Unlimited vacation time WFH flexibility Paid parental leave Volunteer opportunities Business casual dress code & open office environment A rewarding career at an industry-leading company with a strong mission and passionate team
Dear Media is committed to creating a diverse environment and is proud to be an equal opportunity employer. All qualified applicants will receive consideration without regard to race, ethnicity, religion, gender, gender identity or expression, sexual orientation, national origin, genetics, disability, age, or veteran status. Dear Media offers parental and family leave along with generous health and dental benefits for all employees.
Please mention podjobs.net in your application.