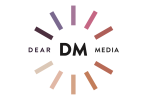 Dailies Producer
A full time position at Dear Media, West Hollywood CA, USA
Dear Media, LLC Daily Producer Los Angeles, CA
ABOUT THIS POSITION: Dear Media is seeking a dynamic Dailies Producer to join our growing Originals team. You will play a key role in supporting the Senior Director of Originals in producing and launching our slate of Daily shows.
What you'll Do:
Work directly with the host(s) to produce a new format for Dear Media Originals in a short Daily Show that will involve managing the prep, production and post-production for this project and additional dailies on the slate
Spearhead budgets, schedules, and guest bookings (as necessary)
Handle research needs, fact-checking, pulling archival or clips (if needed) and write talking points for all episodes to prep host(s) accordingly
Manage all deliverables including: host read ads, audio and video assets for social/content team, and assets for marketing/publicity needs
Coordinate audience engagement opportunities (e.g. voicemails, emails)
Edit podcast audio
Publish episodes to RSS feed
Qualifications/Software Skills:
3-5 years of experience in a daily producer or editorial role for radio or podcasts
Journalism and/or research background is a plus
Strong written, research, and verbal skills
Knowledge of the podcasting industry and landscape
Strong experience with operating audio hardware and software, including ProTools and an ability to stick to deadlines
Familiarity with Apple iOS, Google Suite, and Dropbox
Desired Characteristics:
Organization and attention to detail
Ability to manage multiple ongoing projects at once and good under pressure
Professionalism and talent relations familiarity/discretion
Sense of humor
Avid learner
Passion for storytelling and great writing skills
Problem-solving skills
Interest in pop culture, news, and entertainment
Must have excellent communication skills and be a team player
Success Requires That…
You are a direct communicator and welcome direct communication.
You love to win.
You want to get your hands dirty.
You solve problems.
You are entrepreneurial, smart, and passionate.
You naturally go the extra mile.
If you don't know something, you say so. Then go figure it out quickly.
You give credit where credit is due and take responsibility for misses.
You love working in a creative environment.
You are a collaborator.
You know there's more than one way to solve a problem and work hard to find the solution that works best for the company, team, and our partners.
You get – and can work in an environment where – often getting to 80% confidence and just going is the best strategy.
You have a sense of humor. Seriously.
You speak in plain language so the room can understand what you're communicating.
You are an insatiable learner.
You are a good human.
Dear Media is committed to creating a diverse environment and is proud to be an equal opportunity employer. All qualified applicants will receive consideration without regard to race, ethnicity, religion, gender, gender identity or expression, sexual orientation, national origin, genetics, disability, age, or veteran status. Dear Media offers parental and family leave along with generous health and dental benefits for all employees.
ABOUT DEAR MEDIA: Dear Media is the largest podcast network focused on amplifying women's voices and audiences. Founded in 2018, DM hosts 80+ podcasts fronted by top-tier talent and has a following of more than 60M across social channels. DM is building the podcast incubator of the future through a 360-degree business model, providing unparalleled support from concept to editorial, production, distribution, and commerce extensions. Due to its highly engaged and vast consumer audience, the network attracts global brands and digital savvy partners.
This job has expired
We're sorry, but this job post has now expired, and you cannot apply for it any longer.
Go to our front page to see current jobs.