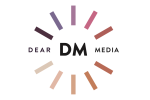 Sales & Brand Partnerships Coordinator
A full time position at Dear Media, Austin Texas, USA
Dear Media, LLC Austin, TX
TITLE: Sales & Brand Partnerships Coordinator
ABOUT THIS POSITION: We are currently looking to hire a full-time Sales & Brand Partnerships Coordinator with experience in the podcast and digital space. The office and studio are located in Austin, TX.
RESPONSIBILITIES:
Work with Sales Manager to negotiate with brands to get the best deal for talent, along with strong communications skills to assist with project managing and executing campaigns through completion
Secure custom marketing and ad deals that capture all relevant brand assets inclusive of podcasts, social channels and other relevant opportunities to best enhance revenue growth; in partnership with talent, brands and agencies
Assist drafting contracts and accurately inputting all campaign details including fees and deadlines into QuickBase
Assist with creating pitch/sales decks to best present network and shows to brands and agencies
Internal pipeline management
Assistance with inbound client requests such as inventory availability, rates, etc.
Network buy campaign coordination (gathering copy, updating inventory, etc.)
Internal communication between production and talent (host approvals, closed deal memos, etc.)
Additional responsibilities as required
QUALIFICATIONS:
Experience in Business/Marketing/Advertising/Sales/Communications
Proven Sales & Marketing experience
Marketing, PR, and ad sales experience are preferred
DESIRED CHARACTERISTICS:
Organized, detailed, and communicative
Understanding of social media, blog, and video platforms
Team player with a collaborative disposition
Tech savvy
Sharp and articulate
Discreet (working with talent etc.)
On time and punctual
Entrepreneurial and innovative
Professional demeanor at all times
Strong interest in growing influencer and podcast space

SOFTWARE SKILLS:

Google E-mail / Docs / Calendar (a must)
Presentation tools such as PowerPoint and Adobe Suite (a plus)
Hubspot (a plus)
What You'll Get:
Robust benefits package with employer contribution
Unlimited vacation time
WFH flexibility
Paid parental leave
Volunteer opportunities
Casual dress code & open office environment
A rewarding career at an industry-leading company with a strong mission and passionate team
Dear Media is committed to creating a diverse environment and is proud to be an equal opportunity employer. All qualified applicants will receive consideration without regard to race, ethnicity, religion, gender, gender identity or expression, sexual orientation, national origin, genetics, disability, age, or veteran status. Dear Media offers parental and family leave along with generous health and dental benefits for all employees.
ABOUT DEAR MEDIA: Dear Media is the largest podcast network focused on amplifying women's voices and audiences. Founded in 2018, DM hosts 80+ podcasts fronted by top-tier talent and has a following of more than 60M across social channels. DM is building the podcast incubator of the future through a 360-degree business model, providing unparalleled support from concept to editorial, production, distribution, and commerce extensions. Due to its highly engaged and vast consumer audience, the network attracts global brands and digital savvy partners.
To apply
https://www.linkedin.com/jobs/view/3152011861/?refId=flHVsVhRBcM2PsSUPv24Ow%3D%3D&trackingId=k%2BwNcNrrbekvVMR9wNr94w%3D%3D
Please mention podjobs.net in your application.