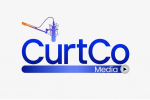 Producer, Hollywood Unscripted
A project or contract position at CurtCo Media, Malibu CA, USA
About this role:
We are looking to hire an LA-based Senior Producer to lead content, logistics, and production of our Hollywood interview podcast series and provide support for other CurtCo podcasts. Our ideal candidate has significant experience running and producing a show, managing a team, and a proven track record of success.
We're seeking a passionate individual with creativity and the desire to build a unique and engaging audio experience. Our ideal candidate has exceptional talent management skills, experience working with A-level Hollywood stars, and extensive writing and audio production knowledge.
What you will do:
The Senior Producer role is involved in programming, production, content strategy, promotion, and team management. Responsibilities include: -- Creating compelling and unique audio stories for CurtCo podcasts. -- Supervising associate producers, editors, talent network management, and production partners. -- Overseeing pre-production, production schedules, and quality control over final shows before release. -- Giving clear, concise, and constructive feedback on both content and performance. -- Managing tight production schedules; interfacing with producers and editors. -- Supporting host and guests to ensure quality, creativity, and podcast growth. -- Offering structural, technical, and audio expertise to continue improving content. -- Overseeing, guiding, and providing notes on edits and mixes; vet production budgets. -- Coordinating in-person and remote recordings. -- Working as a collaborative team member to develop the show and host's brands. -- Giving clear, concise, and constructive feedback on both content and performance. -- Booking and scheduling interview guests. -- Working with the CurtCo Sales team to track and record ad reads on a timely basis. -- Attending weekly editorial and production meetings and giving guidance and feedback to the team. -- Coordinating cross-departmental efforts to build and publicize our programming through video, social, design, and marketing efforts.
Who you are:
-- 4+ years of podcast, radio, or TV production and managerial experience working closely with talent, writers, and production staff. -- Strong communication and organization skills. -- Ability to juggle multiple projects at once. -- Ability to work in LogicPro (and ideally other programs if needed). -- Knowledge of audio recording both in-studio and in the field. -- Effective and creative problem solver. -- Experience with audio editing or field production skills. -- Preferably based in Los Angeles.
About CurtCo:
CurtCo Media is a new podcast network dedicated to creating, distributing and hosting inspirational, authoritative, and sometimes humorous content from its newly custom-built studios overlooking the incomparably beautiful Malibu coastline. Producing both conversational and scripted audio and video programming to the highest recording and editing standards. CurtCo gives a home to content and hosts that engage audiences across a wide spectrum of subject matter and formats. CurtCo celebrates this fast-growing inspirational style of media by providing sophisticated listeners with authoritative hosts, nationally recognized guests, talented story-tellers, and original music from world class composers and musicians.
To apply
Please submit a resume, cover letter & podcast reel / links to opportunities@curtco.com. Include links to 3 different work samples & write a brief explanation of your role for each.
Please mention podjobs.net in your application.