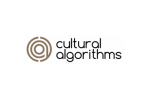 Development Producer
A project or contract position
Fully remote: working with a USA-based team at Cultural Algorithms.
Posted: April 4, 2021
Cultural Algorithms is a new media venture dedicated to telling the stories of unknown and unsung African-Americans in the world of tech. We are working on our first project, a podcast series, and are looking for a part-time development producer to be a key member of our team and help us build a proof of concept and pilot.
As a development producer, you're familiar with fleshing out a concept for a show, helping to build its structure in terms of production, and ensuring things are kept on schedule. You know about the ins and outs and behind-the-scenes with producing media, including working with a team of professionals and seeing the vision of a project from start to finish and delivering results.
As a development producer, you will:
Research, identify, pre-interview, and book potential guests
Record interviews, coordinate tape syncs (when necessary), and provide coaching and input to the host and guest(s)
Help assemble and lead production team
Create a basic production schedule for recording, editing, and publishing
Provide detailed edit notes on stories at different stages of production
We're looking for someone with:
At least two years of experience as a podcast or radio producer, preferably including a range of formats and approaches (interview, scripted, documentary, etc.)
A track record of producing excellent audio content that engages listeners and viewers
Adaptability, with the ability to solve problems quickly and creatively
Excellent spoken and written communication skills
Great research and time management skills, with a strong attention to detail
Knowledge of and experience with industry-standard audio tools
To apply
Please send your cover letter and resume to careers@cultalgo.com.
Please mention podjobs.net in your application.