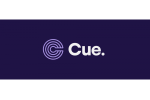 Business Development Executive
A full time position at Cue Podcasts, Manchester, UK
Salary range: £35 to £40 (yearly rate) - subject to experience
This role reports to Head of Partnerships and the Head of Podcast Production
Job Description
This is a business development exec role where you will be working underneath our Head of Partnerships and Head of Production. You will be responsible for helping identify potential clients for our podcast production services, reaching out to these potential clients and arranging introductory calls, being present on the calls and then helping close deals.
This job will require you to be proactive in identifying and contacting leads and proficient at negotiating, handling telephone calls/video meetings, creating proposals and closing deals.
You must have some experience working within the podcasting landscape and it is preferable that you have some sales/business experience. You must understand podcasting and be able to identify the types of brands, businesses and companies who would be interested in and benefit from podcasting.
Company Description
Cue Podcasts is a Manchester-based podcast production house that creates, hosts, and monetizes audio content globally.
Cue has also created podcasts for globally recognised brands and artists including Roc Nation, Samsung, Halifax, SailGP, VICE, DJ Shadow, and more. Driven by a growing team of talented podcast lovers, our aim is to build a flourishing audio content ecosystem that helps push the entire industry forward
Our Vision
To be the "go-to supplier" for podcast solutions globally delivering ideas, relationships and results better than anyone else in the industry.
We're a full service podcasting agency that specialises in giving brands a voice.
We work with ambitious brands to define, create, and produce world-class podcasts from idea to production and beyond.
Measures of success – In the first few months, you would have:
Generate new outreach leads and convert into production clients Played a key role in delivering the annual revenue target for Podcasts Key relationship management and contact mapping of clients in your sector Delivered agreed Podcast KPIs Integration of Podcasts into the wider partnerships team A strong understanding of the role of Cue Podcasts within the competitor set
Responsibilities of the role
Build external relationships with clients and key planning teams within agencies that can help influence Podcast spend with Cue Develop and nurture new and existing relationships with clients to become a go-to-expert on Podcasts Apply your detailed knowledge of the Cue's Podcast offering to provide relevant solutions for briefs and development of proactive ideas Have a clear understanding of your revenue pipeline and accurately forecast for sales and comms meetings Working with the wider sales team to drive and deliver on the overall Podcast strategy & revenues targets Be proactive in new outreach strategies. Help develop and communicate insights and opportunities – media metrics, presentations, audience research and case studies, market developments, Podcast marketing and programming/editorial updates Being a main point of contact for all commercial Podcast conversations, (Sales, Supply, Editorial, Content Solutions/Branded Content)
What you will need
The ideal candidate will be proactive and willing to develop and implement innovative solutions, capable of the following:
2-3+ years of experience in the podcast or media related market aligned within sales A strong and successful track record in media sales A passion and strong interest of the Podcasting marketplace as well as understanding the overall media marketplace Direct agency sales experience and able to optimally pitch to clients Proactive sales approach and able to deliver creative and innovative sales solutions An excellent teammate attitude with the ability to empower colleagues and work with different personalities Benefits
You will be working for a new podcast production company that is highly ambitious. You will be working in an exciting and fast-moving environment helping produce interesting podcasts for a wide range of clients.
You can work remotely from home (we also have a city centre office in Manchester) and there are numerous avenues for progression and we welcome and reward creative input.
We have a really tight-knit staff and we have numerous social events throughout the year which you are more than welcome to attend.
Throughout COVID-19 we are working remotely for the time being, although our regular office is located in the Northern Quarter, Manchester. We're committed to supporting anyone that joins us mid-pandemic in a way that enables you to onboard smoothly and feel a part of the team. In addition to this we offer:
Competitive salary (£35k-£40k Depending on experience) Flexitime and remote-friendly Startup environment, relaxed, close knit team & flat management A learning budget to help with personal/career development Friendly, social culture with regular activities & company meals out 28 days total annual leave (including public holidays) In addition to the above you also get your birthday off. Perkbox subscription with monthly freebies, discounts and convenient access to physical and mental healthcare. Ride to Work cycle scheme
To apply
Please send C.V/Cover Letter to niall@cuepodcasts.com
Or apply via link https://www.linkedin.com/jobs/view/3039503556
Please mention podjobs.net in your application.