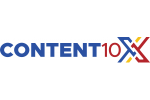 Marketing Manager
A full time position
Fully remote: working with a UK-based team at Content 10x.

Content 10x is a creative agency specialising in content repurposing. We work with businesses from around the world. We repurpose their unique online content into different formats helping them to reach new audiences and grow. We're an innovative, fast-growing agency, offering an exciting opportunity for the right person.
We're looking to appoint a Marketing Manager to join our team to help our ambitious plans to scale-up and grow over the next few years and expand our client portfolio in the professional services and tech sectors. The role is full-time and remote. Our notional HQ is Manchester, UK, but our team is spread across multiple locations, we all work remotely using Zoom, Slack, and ClickUp to collaborate, and we have meet-ups occasionally.
ABOUT THE JOB
Reporting directly into the CEO and founder, this is a multi-faceted position that is ideally suited to a flexible, methodical and hard-working individual.
You should be a proactive leader, who is a team-player and highly self-motivated with a 'can-do' and energetic personality.
The successful applicant will have been working in a marketing role for at least the past 6 years and will be able to demonstrate experience and understanding of how to market a service-based business, rather than a product-based business – although both would be ideal since we have productized services.
The role requires a wide range of marketing abilities, skills and experience from supporting the marketing of the Content 10x brand as well as the founder's personal branding and content strategy, to thought leadership. We are looking for someone who is hands-on, yet has the ability to think and plan strategically.
The role is very autonomous and would suit a driven self-starter with strong initiative. You will be required to create, plan, execute and analyse our marketing activities and strategy. To be clear we need a well-organised and personable marketing professional who can own the role in their own right, not someone who needs to be managed.
RESPONSIBILITIES INCLUDE:
Ownership and development of our overall content plan including our podcast, blog, newsletter, video content and social media
Identifying target sectors and target customers
Lead generation campaigns - work with the creative and copywriting team to develop marketing campaigns including new lead magnets and content upgrades, landing pages, case studies and more
Organise content related to events and speaking – including helping to identify speaking (events, podcasts, webinars) and sponsorship opportunities
Creating our own thought leadership events, roundtables and social events
Paid marketing campaigns – including paid social and PPC, working with service providers when necessary
Overall development of the Content 10x brand and raising our reputation as the 'go to' repurposing agency in our sectors and services
Researching and assisting with the formation of strategic partnerships and alliances
Identify trends and insights, and optimize our marketing and performance based on the insights
Innovation & Continuous Improvement, look for ways to improve our systems, processes and tools
Ensure focus on our core values: Quality, Slick, Innovative, Friendly & Professional and Understand Clients
Helping the owner develop their personal brands and points of view online and offline
Analysing, testing and reporting on the effectiveness/ROI of all our marketing campaigns
REQUIRED EXPERIENCE:
6+ years of experience working in marketing – ideally for a small/medium-sized B2B business
Experience in identifying target audiences and devising marketing campaigns that engage, inform and motivate – including digital marketing channels, paid search and social, email marketing and SEO/SEM
Demonstrated ability to create and own a multi-platform content strategy
Proven track record for delivering growth and profitability
Academic qualifications in marketing, sales or business will be advantageous, but the experience in marketing, demonstrable to learning new skills will be paramount
YOUR SUPER POWERS
Motivated self-starter
Highly organized
Level-headed and articulate
Strong attention to detail
Experience or desire to work independently in a remote team
Takes direction constructively and enjoys being part of a team
Exceptional communication skills
Nice to have...
Experience in working with podcasts/in the podcast industry
Video marketing experience and some knowledge of YouTube
ClickUp – managed projects and workload using ClickUp
Furthermore, to excel in this role you must have a really keen interest in the world of content marketing, particularly for small businesses, brands and influencers. We're a small, fast-growing and ambitious agency. The role is very hands-on, candidates must be willing to "roll their sleeves up". We are hardworking and a lot of fun and looking for someone who wants to develop a long-term career with us.
PACKAGE AND BENEFITS
The successful candidate will have at least 6 years of marketing experience, with aspirations to progress from Marketing Manager to Marketing Director and build a team over the next 3-5 years.
In return, we will provide:
Good salary based on talent and experience
Work from anywhere policy
Pension contributions
29 days holiday including birthday off work!
½ day off work every month for 'life admin'
Option to participate in our healthcare and benefits program
We'll pay to send you to various conferences, events, and training days
Regular company social events and outings
You will be an important part of a growing agency that is looking to establish itself as a 'go to' provider of content repurposing to technology brands around the world. You'll be part of a close-knit agency that puts its clients first at all times but one that also recognises and rewards the hard work and professionalism of its staff.
Candidates must be based in the UK - ideally in the North-West. Reference checks will be conducted for successful candidates.
To apply
Head to https://www.content10x.com/join-the-team/ and complete the Marketing Manager application form.
Please mention podjobs.net in your application.