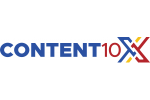 Junior Content Coordinator
A full time position
Fully remote: working with a UK-based team at Content 10x.

Junior Content Coordinator
We are looking for a Junior Content Coordinator to join the team. Every day you would be working with blogs, podcasts, videos, social media and other online content for ourselves and our clients. The role is full-time and home-based. Our notional HQ is Manchester, UK, but our team are spread across multiple locations, working remotely using Zoom, Slack, and ClickUp to collaborate. We have in-person team meet-ups too.
We are a hard-working, fun, lively team who are genuinely passionate about our jobs. We're looking for someone who wants to develop a long-term career with us and believe the role offers excellent scope for professional growth and career advancement.
THE PERSON
Is this you?
You are incredibly organised; in fact, you really enjoy organisation. In a team you transform chaos into order and ensure no balls are dropped.
You have insane attention to detail. You could spot a typo or a misaligned image in a blink! You immediately notice editing mistakes in a video or when audio is off.
We really mean this, if attention to detail is not your thing, and you don't enjoy it, you won't succeed in this role.
You are tech-savvy. You are digitally intuitive and you're the kind of person who picks up new online tools, software, websites etc with ease.
You are a problem solver and an independent self-starter. You're the kind of person who meets a problem, gets onto Google or YouTube etc, and solves the problem. Bish, bash, bosh.
You're interested in the world of social media and online content. You use social media personally and you tend to head online to blogs, podcasts etc to learn about things.
THE JOB
The Junior Content Coordinator is responsible for three key things.
Planning, coordinating and collating the work of other team members to ensure that everything is completed on time.
The accurate and timely publication of content onto our clients' websites, social media, email, podcast hosting platforms, YouTube…etc.
Assist with coordinating Content 10x content for our website, social media, and other channels
Responsibilities include:
Maintaining our project management system, ClickUp
Liaising with the rest of the team – providing updates on work that needs to be completed and the status of ongoing work
Setting up, formatting and publishing content in WordPress
Posting content onto social media platforms and YouTube
Acting as quality control by reviewing content before it is published
Ensuring that we are always focused on brand consistency and quality
Other cool things...
Tools used (experience desirable but not essential)
Project management system – we use ClickUp but experience in tools like Trello, Basecamp, Asana will still be useful, but not required
Website – WordPress, experience in posting content a big bonus
Social Media scheduling tools – e.g. Buffer, Hubspot, SproutSocial
Email Management systems - e.g. Active Campaign, Mailchimp, AWeber
YOUR SUPER POWERS
Highly organised
Strong attention to detail
Can work in a process driven role (and enjoy processes)
Experience or desire to work independently in a remote team
Able to multi-task and use initiative
Takes direction constructively and enjoys being part of a team
Strong communication skills
An understanding of social media platforms, including the differences between each and what people like to engage with
An appreciation of branding and especially brand consistency
REQUIRED EXPERIENCE
Academic qualifications in marketing will be advantageous, but aren't essential
Direct, hands-on experience in marketing and social media would be advantageous but we will consider someone without years of experience if they have the right attitude, attention to detail and willingness to learn and develop
Experience in working in a team
In return, we will provide:
Good salary based on talent and experience
Work from anywhere policy
Pension contributions
29 days holiday including birthday off work!
½ day off work every month for 'life admin'
A well-being hour once a month to focus on personal well-being
Option to participate in our cash-back health scheme
Employee discounts
Company social events and outings
You will be an important part of a growing agency that is looking to establish itself as a 'go to' provider of content repurposing to technology brands around the world. You'll be part of a close-knit agency that puts its clients first at all times but one that also recognises and rewards the hard work and professionalism of its staff.
Salary is negotiable depending on experience. Position is full-time. Home-based with occasional travel for team meet-ups.
Candidates must be based in the UK - preferably in the North-West. Reference checks will be conducted for successful candidates.
This job has expired
We're sorry, but this job post has now expired, and you cannot apply for it any longer.