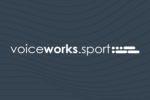 Director of Commercial Partnerships
A full time position
Fully remote: working with a UK-based team at Voiceworks Sport.

Communicorp UK is an audio and media group, home to some of the most exciting brands in UK radio, a leader in sport audio, mobile digital out of home and creative media services. Our radio brands include Capital Networks in Scotland and South Wales, Heart Networks in Yorkshire, Hertfordshire and North Wales, Smooth Radio Networks in the North East, North West and East Midlands as well as XS Manchester.
Voiceworks Sport, a wholly owned subsidiary of Communicorp UK, are leaders in voice technology and audio solutions for sport across the globe. We work with rights holders, sports specialist agencies & brands and commercialise premium sport podcasts.
We enable sports brands to engage more deeply with fans and reach new audiences through these channels.
We own and operate the UK's largest sport podcast network (Sport Social) which hosts some of the biggest names in sport podcasting providing a highly targeted audience for advertisers to buy into.
We are now seeking a Director of Commercial Partnerships – Sport who will be responsible for growing revenue from rights holder projects, working on sponsor funded sport audio projects and winning key partner sponsors for premier podcast shows on the Sport Social Podcast Network
What we're looking for in you:
Loves sport
Revenue generator
Passionate about creating great commercial partnerships that work for brands and listeners
Experience and contacts in sport agencies, major agencies, brands or rights holders Can make things happen and develop great relationships
Prepared for rapid growth
Successful and ambitious
Your Experience
We are looking for a hands-on person, who has love of the sports industry and closing deals, with strong contacts at agencies and brands associated with it. You may have worked in a commercial team at a rights holder, sport media company or a sports marketing agency. You are super organised, and goal orientated and can close deals with a great network of contacts within the industry. An excellent communicator and influencer. Comfortable working in a high growth, innovative business.
Key responsibilities and duties:
You will be responsible for achieving our annual sport revenue target
Identifying and securing meetings with agencies and brands who want to reach sport audiences
Work with clients to develop their audio commercial strategy, developing original concepts with our production team or selling partnerships within premier podcasts on our network
Manage contract negotiations
Lead the successful onboarding, retention & customer service plans for your clients
Your Team and Location
Reporting to our Voiceworks Managing Director, this role can be based anywhere in the UK, however, travel may be required. You will have several direct reports who work on recruitment, content and customer service.
Your Reward
We offer a competitive salary based on your experience and a favourable commission package.
25 days holiday.
Holiday buy and sell scheme.
Pension.
Flexible working.
AXA Private Medical Plan, Life Assurance & Income Protection
Communicorp UK are an equal opportunities employer. For full details of our Equal Opportunities Statement, please refer to our website.
Please mention podjobs.net in your application.