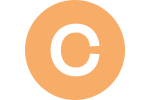 Freelance Account Manager
A project or contract Production Coordinator position
Fully remote: working with a UK-based team at Cofruition.

Salary: up to £50 (hourly rate) - subject to experience
Summary
Cofruition is a podcast production company with team members in the UK, Denmark and Kenya. We fully-manage podcasts for clients around the world
We are seeking a new team member to work with existing clients and soon after work with new clients
You should have prior experience running podcast projects and working directly with clients
About the role
We are seeking an empathetic and organised account manager to join our team.
You'll be working closely with Cofruition's founder (Sam) and existing account managers to learn the ropes of the role. Once you're up to speed, your responsibility will be to work directly with clients on developing their shows and coordinating other team members to ensure it runs like clockwork.
Some representative tasks:
Client meetings: checking in with clients (typically the hosts of the show) to ensure that we have all relevant recordings + episodes in the pipeline. Occasionally you may join a recording
Project oversight: ensuring deadlines are being met and that team members have delivered what they should. If, for example, the episode order needs to be rescheduled, then you update our project management system so that due dates are updated
Quality assurance: you'll be the one to "sign off" on episodes and assets that we deliver, even if others produce them. You have critical eye for a misplaced punctuation mark in an audiogram
Writing copy: for some shows you might need to be the one to write copy for a catchy LinkedIn post to accompany an audiogram, or other asset
New ideas: you speak with the client and bring in ideas/ best practice from other creative spheres to keep shows fresh
About the company
Cofruition is a professional podcast agency. We help organisations grow their business by removing as much friction as possible in them having a successful podcast. In doing so, we provide enjoyable work to creative people who get to earn a living working on podcasts.
Our clients are well-known brands, thought leaders and prominent businesspeople who you'll get to interact with during your work. Recently, our clients have spoken with Reid Hoffman (Founder of LinkedIn), editors at The Economist, the former CEO of Unilever and an Artificial Intelligence Expert, named one BBC's 100 Women.
We are a remote-first company which means you can (and are encouraged to) work from anywhere and genuinely have work-life balance.
We work in an organised, structured way which means we can use our headspace on creative problems ("Which is the best clip to use in this audiogram?") rather than logistical ones ("Can someone tell me where can I find the intro music please?").
About you
There are various traits that we're looking for:
You're a nice person: sounds obvious, but it's the foundation of everything we do
Problem solver: even though we're structured and organised in our work work there are always curveballs from clients. You can use your initiative to solve problems when there isn't a set answer
Podcast production experience: you've produced shows previously and so can troubleshoot if there's an issue in production
Organised AF Well-organised: in overseeing several productions simulataneously you'll need to keep tabs on everything to ensure there are no blockers
Have a read of our mission and values and About page to make sure that we seem like your sort of people!
How to apply
See instructions below.
I look forward to hearing from you.
Sam
Founder, Cofruition
To apply
PLEASE MAKE SURE YOU FOLLOW THESE STEPS EXACTLY.
Follow this URL and complete the application form: https://airtable.com/shrRFRWQBD8JSEF2Z
Select the "Primary role" as Account manager and in the Project title field write: Account-Manager-2023-05
In your cover letter please explain why you think you're a great fit for this role and sign off with: I look forward to hearing from you. 
At the bottom of the letter please include a screenshot of the result of you taking this personality test: https://www.crystalknows.com/personality-test
Please mention podjobs.net in your application.
More details
What does a Production Coordinator role normally entail?

The Podcast Taxonomy definition for a role like this in Administration says: "The Production Coordinator is responsible for managing the logistics of the production process from recording to publication, including attaining the required permissions and permits, connecting the various production and recording teams, coordinating the creation of post-production metadata, budgeting, and more."
This exact role may have different requirements.