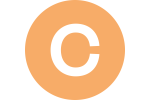 Booking coordinator
A part time Booking Coordinator position
Fully remote: working with a UK-based team at Cofruition.

Salary range: £12 to £20 (hourly rate) - subject to experience plus Bonus
Cofruition is a full-time podcast production company looking to hire someone to book guests to appear on our clients' podcasts, reach out to new potential clients, and other interesting things that come from working at a podcasting agency!
You will be working closely with the founder of the company and receive lots of training and guidance on all aspects of your work + be able to shape the role as you develop.
Characteristics
We're more concerned with hiring for character, rather than experience (though obviously experience helps)
A "people person": your role will be to interact with prominent people who could benefit from sharing their stories and ideas with a mass audience. As such, you should enjoy researching and communicating with individuals, and undertaking the effort to connect with them
Conscientious: you will likely be working on multiple campaigns/ clients simultaneously and so it's important to stay organised. We already have the systems built, however it should feel natural for you keep your work in good order
Able to write well: a big part of your role will be persuading busy people to consider appearing on/ having their own podcast. As such you should be capable of writing compelling copy and then conversing with them
Interested in business: a lot of the clients you'll be booking guests for will be in some sort of industry domain. You don't need to know each intimately, but should be a quick learner, and curious to learn about different business markets.
Excited by the unknown: the podcast industry is still in its infancy meaning companies like Cofruition can write the rules of how we want to work. This role will give you a lot of space to grow and discover what you like doing, rather than follow a set definition of what a job is
Friendly: it's so much more fun working with nice people :)
Responsibilities
One of our principles is to make sure you don't get spread too thin. Below is what we envisage being your core responsibilities, though as we evolve then this might shift around.
Researching guests/ prospective clients: starting with a conversation with the project manager/ founder you'll help define the goals of who we want to book, and then set about finding people who meet the criteria
Reaching out to guests/ prospective clients: once you have the list you'll then begin crafting outreach messages to each in order to connect with them. This could be LinkedIn, email, or any other creative ideas you have! Once you connect, and make sure they are indeed a good fit, you'll hand over the conversation to another team member
Managing systems/ team members: we work in an efficient and structured way at Cofruition which means we work with software + other team members to make our lives easier. You'll learn how our CRM works and also to manage team members who will, for example, find the email address of prospects so that you don't have to
We believe that the ability to start the day with some ideas of (semi-) famous people you want to speak to, and end it by setting up conversations with them is a real superpower that lasts throughout your career wherever it might go. In this role we'll teach you our process for how to do it and you'll get to become an expert at it!
About Cofruition
The company
Cofruition was started by Sam Floy in January 2020. Sam is British but lives in Copenhagen (Danish wife). Cofruition is technically a Danish company.
The company is effectively a podcast agency: companies pay us to make podcasts with/ for them. We manage and run podcasts for multiple clients in Europe, America and Asia.
We believe that high quality audio is only going to get more popular and want to build a company that can deliver this at scale. This requires thinking systematically about how podcasts are made and then guiding skilled people to make it a reality.
What's important to us
Work/ life balance: we all have flexibility in where and when we work our hours (typically 30 hours/ week). If it would make you happy to travel the world and work remotely whilst doing this role (so long as you keep up your commitments) that would make us happy too.
Giving people enjoyable work: of course the business is only sustainable if clients are happy, but for us, this begins with having our teams feeling good. The core of what Cofruition does is to break down the concept of "making a podcast" into component parts, and then allocating tasks to people who love doing those particular bits. Being spread too thin is not fun for anyone
Developing talent in the Global South: before Denmark Sam lived in Kenya. Editing audio is a job that can be done "anywhere" and even though it sometimes requires some additional training on our part, sourcing our editors from East Africa is one of the most direct ways to increase incomes in parts of the world that are still developing
Developing our team members: one of the virtues of documenting our processes is that if people want to learn how to do something new in making podcasts then we have the "How tos" to do it. This means there are always new things to learn and grow into
Working on nice projects: life's too short to deal with stressy clients
Your pay etc.
You'll be joining as one of the early employees in the company (exciting!) and so will be able to shape the role to be something that is suited to you. We propose paying £15/ hour for up to 30 hours/ week, starting with testing out working together for 3 months to see if this is a fit for both parties.
Next steps
If this sounds interesting then please fill out this form selecting the primary role as Booking coordinator and writing Booking coordinator position in the Project title field. This will prompt you to also attach a cover letter. The Cofruition hiring team will then be in touch with next steps!
Please mention podjobs.net in your application.
More details
What does a Booking Coordinator role normally entail?

The Podcast Taxonomy definition for a role like this in Administration says: "The Booking Coordinator is responsible for bringing on new guests for interviews, including sourcing guests, scheduling interviews, onboarding materials, and post-publication processes."
This exact role may have different requirements.