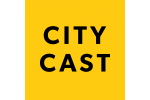 Producer
A full time position
Fully remote: working with a USA-based team at City Cast.

City Cast is hiring Producers to help launch and produce a daily local podcast in each of our newly announced markets: Boise, Houston, Las Vegas, Nashville, Oakland, Omaha, Pittsburgh, and Salt Lake City.
You are a versatile and inventive audio producer who cares deeply about local news and culture, and is excited about the opportunity to use podcasting to help people feel more connected to your city. You know how to identify great guests and to book them, under deadline pressure. You also have strong audio editing chops and a distinctive creative sensibility. The work is largely remote, but you must be located in the podcast's city. Applications due July 30.
https://citycast.fm/audio-producer/
Please mention podjobs.net in your application.