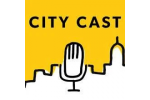 Lead Producer, City Cast Chicago
A full time Executive Producer position at City Cast, Remote Remote, USA
Salary range: $95,000 to $115,000 (yearly rate) - subject to experience plus excellent benefits, including health insurance
City Cast hires ambitious, creative, highly organized Lead Producers to guide daily local podcasts and newsletters in cities across the country. As Lead Producer in Chicago, you'll be responsible for an acclaimed podcast and newsletter, overseeing content, staff, and operations while also actively contributing to daily production.
You are an experienced audio producer, a strong storyteller, a local newshound, passionate about your community, curious about your city, ideally have text editing/writing experience, and love coaching and cultivating talent.
Key Responsibilities
Help set the tone and creative vision for City Cast Chicago by contributing, encouraging, and shaping story ideas, running production meetings, using analytics to track growth, and keeping daily operations on track.
Oversee a team of 3 (host, producer, and newsletter editor), ensuring they're following the same vision and strategy, and have the tools they need to succeed.
Craft splashy, big-picture tentpole ideas that will make City Cast Chicago stand out in a crowded market.
Serve as the primary daily decision-maker on City Cast Chicago, both the podcast and our "Hey Chicago" newsletter. You're the person who makes sure both products are relevant, fresh, joyful, and substantive.
Work in close partnership with the Host, providing editorial and creative coaching to ensure they sound conversational, memorable, and credible.
Make critical decisions on a tight timeline, on a daily basis, holding all City Cast content to a high editorial standard.
With the help of your Producer and Host, book guests, conduct research and pre-interviews, and write scripts-with an eye towards creating smart, fun, digestible, accessible shows that help listeners feel more connected to Chicago.
Edit audio capably and quickly in Audition or a comparable platform.
Serve as the primary liaison with City Cast's headquarters team.
Model and foster an inclusive, diverse, kind, supportive work environment that enables you and your team to do your best work, and hold staff accountable through constructive feedback, clear goals, and performance reviews.
Ensure that the show is distributed daily to all relevant platforms.
With support from our Newsletter Director, oversee City Cast's daily newsletter "Hey Chicago," written by City Cast Chicago's Newsletter Editor,
With City Cast's Marketing Department, oversee digital and social strategy around City Cast Chicago, owning and driving the show's audience growth and engagement.
Oversee the team of City Cast Chicago's annual goal development, progress, and performance review feedback.
Listen to team members' feedback and resolve any issues or conflicts.
Recognize high performance and reward accomplishments.
Create an inspiring team environment with an open communication culture.
Qualifications
Experience editing and mixing audio with a high level of technical proficiency and creative flair.
Experience managing creative and/or editorial teams.
A strong track record at coaching and on-air talent, and cultivating chemistry between hosts and guests.
A deep knowledge of Chicago: its triumphs, its warts, its mover and shakers, hot button issues, cultural institutions, and…basically, everything that makes your city tick.
Ideally, a Rolodex of local journalists, experts, entertainers, and entrepreneurs
A love of the podcasting medium, with a desire to take risks, seek out new formats and approaches, seek inspiration from just about anywhere.
Ideally, some experience with written editorial content.
Experience working in a fast-paced content environment.
Proven leadership ability, with a passion and knack for mentoring and cultivating talent.
Excellent communication skills, including writing, and the ability to navigate conflict productively and directly.
A passion for your city and a belief that local journalism makes us better citizens.
An entrepreneurial spirit, and the flexibility and willingness to fill a variety of roles in a nimble, startup environment.
Proven ability to manage multiple complex projects simultaneously.
Deep integrity, honesty, kindness, and fairness.
Requirements Must currently reside in Chicago or be willing to relocate
The Lead Producer will report to City Cast's Content Director. This position is full-time, with competitive salary and benefits, and will be located in Chicago, though work will be primarily remote. The annual salary range is $95,000 to $115,000 depending on experience. City Cast is an equal opportunity employer committed to excellence through diversity, which involves attracting talented people from diverse backgrounds and traditions. Read about our mission and core values here. We encourage everyone to apply.
Please mention podjobs.net in your application.
More details
What does a Executive Producer role normally entail?

The Podcast Taxonomy definition for a role like this in Creative Direction says: "The Executive Producer is the lead producer on a production. The role can range in terms of creative control with some "EP"s owning the creative direction of a podcast (in effect taking the role of director), while others may take a more hands off approach. Executive producer may have raised the money to fund the production, but it is not a necessary responsibility of the role."
This exact role may have different requirements.