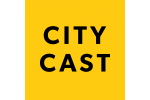 Lead Producer
A full time Senior Producer position
Fully remote: working with a USA-based team at City Cast.

City Cast is seeking ambitious, creative Lead Producers to guide daily local podcasts and newsletters in our newly announced markets: Boise, Houston, Las Vegas, Nashville, Oakland, Omaha, Pittsburgh, and Salt Lake City.
As Lead Producer, you will help build and launch your local City Cast, overseeing content, staff, and operations while also actively contributing to daily production. You are an experienced audio producer, a strong storyteller, a local newshound, and a passionately curious resident of your city, and you love coaching and cultivating talent.
The work is largely remote, but you must be located in the podcast's city. Applications due July 30.
Please mention podjobs.net in your application.
More details
What does a Senior Producer role normally entail?

The Podcast Taxonomy definition for a role like this in Creative Direction says: "The Senior Producer is the second most senior producer of the production (second to the Executive Producer). They supervise producers and the general direciton and logistics of the entire production."
This exact role may have different requirements.