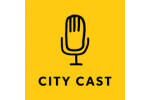 Audio Producer
A full time position at City Cast Denver, Denver Co, USA
Posted: January 11, 2021
Salary range: $60,000 to $80,000 (yearly rate) - subject to experience
You are a versatile and inventive audio producer who's fascinated by Denver. City Cast is launching a daily local news podcast for Denver in early 2021. We're hiring a Producer to do the hard but gratifying work of shaping each daily episode into essential local listening. You care deeply about local news and you know how to identify great guests and to book them, often under deadline pressure. You also have strong audio editing chops and a distinctive creative sensibility, with a love of sound and craft. You'll be spending your days knee-deep in audio—cutting tape, mixing sound, and in general making great content.
Full Listing: https://www.citycast.fm/audio-producer-city-cast-denver/
Please mention podjobs.net in your application.