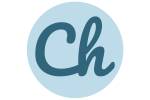 Head of Sales
A full time position
Fully remote: working with a USA-based team at Chartable.
Posted: June 9, 2021
Salary range: $125,000 to $175,000 (yearly rate) - subject to experience
We're hiring a Head of Sales to connect new customers with Chartable's suite of products, and to help us build our sales organization.
You'll get your hands dirty — you will find, qualify, close, and onboard new customers. These are some of the greatest content creators and the most innovative agencies and advertisers in podcasting. You will ensure prospective customers understand our products and have a smooth onboarding experience.
As part of your team-building responsibilities, you will gain a deep understanding of Chartable customers; the product and its value; and processes, systems, and tools. With this understanding, you'll work with the CEO to establish standards, metrics, and goals for the sales organization. You will work to deliver against these goals and the strategic plan to dramatically increase Chartable's revenue—both through your own work and through building and scaling our sales team.
We're a young company in a growing market, funded by top-tier investors including Initialized Capital, Naval Ravikant, Greycroft, Ryan Hoover, and others. You'll have the opportunity to make significant contributions and enjoy great benefits (medical, dental, gym, vacation, etc), and a generous options grant.
We love to work with people who are driven, kind, and proactive. We're a remote team and open to working with anyone within the continental US. (We're unfortunately unable to accept international applicants.)
If you love podcasts, this is the best time to get in, have fun, and change the industry.
You have:
3+ years of experience in a sales role, preferably with some experience leading a team
Proven experience selling SaaS
Very strong verbal and written communication skills (Native English proficiency not required)
Experience in the podcasting, audio or advertising industry preferred, but not required
Residency in the continental US and authorization to work in the US (we are unable to sponsor visas for this role)
On the daily, you will:
Run inbound and outbound sales processes
Conduct introductory calls and demos of our software
Hand off customers to our account management team for a smooth transition during onboarding
Hear our clients' feedback and report it back to the product team
As you grow into the role, you will:
Innovate on internal processes, metrics, and systems
Attract top talent into the sales organization
Work to elevate your team in their skills and career opportunities
You enjoy:
Learning
Organizing (and being organized)
Taking initiative
Getting your hands dirty
Writing clearly and concisely
Building teams
Podcasts
Please mention podjobs.net in your application.