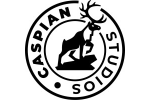 Podcast Producer
A full time Producer position
Fully remote: working with a USA-based team at Caspian Studios.

Caspian Studios is looking for an experienced podcast producer to serve as lead producer for episodes and create stories for our world-class slate of business and technology podcasts. Topics include (but are not limited to) data, marketing, IT, cybersecurity, HR, customer experience, finance, and more. This role sits at the intersection of business, marketing, and content creation. It requires the producer to understand the business and marketing objectives of our clients and produce category-leading podcast content that serves client goals and audience interests. We create primarily interview and blended narrative style content. A great producer in this role will understand how to successfully serve the needs of the clients, guests, and audience. This is a fully remote position with a remote team (primarily US-based). Competitive pay, generous benefits, unlimited PTO, and lots of autonomy and flexibility. Looking to fill a full-time, salaried position but open to flexible arrangement for the right candidate.
Your responsibilities include:
End-to-end project management of podcast episodes
Working closely with external stakeholders to help achieve client objectives
Managing deliverables from cross-functional team members (audio & video engineers, APs, etc)
Research
Outlining interview questions on a range of different topics
Coordinating and supervising interviews
Providing an exceptional experience for podcast guests
Listening to recorded interviews, editing audio, and selecting clips
Writing scripts for VO recording
Conducting interviews (as needed)
Self-editing
Helping to identify/create marketing and social media content for show promotion
About you:
You love podcasts, business, marketing, and technology! You have an ear for great audio and compelling podcast content. You are a creative, business-minded producer and writer who can deliver high-quality written and audio projects on time and error-free with minimal supervision or external editing. You are organized, have extremely high attention to detail, and strong communication skills. The ideal candidate will have experience writing business content and stories on a deadline for audio or podcasts. Experience with narrative-driven storytelling is a plus. We hope you're excited by the challenges a small company offers, a lot of autonomy and flexibility, and want to create incredible work.
About Caspian Studios:
Caspian Studios is a turnkey, podcast-as-a-service company that is the premier end-to-end podcast solution for B2B companies. We build podcasts, content, and communities that improve people's careers. We currently have 35+ podcasts in production. We are a group of customer-obsessed creatives and marketers. Our team has created award-winning podcasts and shows that have reached millions of listeners worldwide. We are a small group looking to work with the best creatives who are excited to do amazing work every day! Learn more about our company and the content we produce at Caspianstudios.com
Caspian core values:
Integrity is the only way.
Build trust.
Practice Resiliency.
Have fun and celebrate.
Improve every day.
Be customer-obsessed.
Have a creator mindset.
Pay:
Competitive pay commensurate with experience. Generous health benefits, unlimited PTO
To apply
Please apply through the following form and mention podjobs.net in your application https://docs.google.com/forms/d/e/1FAIpQLSce46VjtBLba5pLDvV3QP4-cXmCIVfxmn7DDJghtSm6KdQ3yA/viewform
Please mention podjobs.net in your application.
More details
What does a Producer role normally entail?

The Podcast Taxonomy definition for a role like this in Creative Direction says: "The Producer coordinates and executes the production of the podcast. Thier duties can include helping craft the creative direction of a project, budgeting, research, scheduling, and overseeing editing and final production."
This exact role may have different requirements.