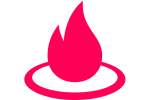 Production Manager
A full time position at Campside Media, New York NY, USA
Salary range: $80,000 to $100,000 (yearly rate) - subject to experience plus Health, medical, dental, vision, and life insurance, and 401(k)
PRODUCTION MANAGER Campside Media is a podcast company specializing in serialized narrative podcasts reported and hosted by some of the best journalists in the world (including SUSPECT**, CHAMELEON: WILD BOYS, [FALLEN ANGEL]**(https://www.campsidemedia.com/shows/fallen-angel), and more).
The Production Manager will support all show teams in bringing shows in on time and on budget. They will create systems and find solutions to make sure projects run smoothly, ensure teams have the resources they need, and help to share knowledge and best practices across teams.
This is a great opportunity for someone who loves to solve problems and puzzles, is energized by logistical and operations work, and also understands and values the creative work required to tell great stories in sound.
Please note that this position does not contain production work and is not a path to producing. It's designed for someone with strong production experience who wants to step up to a managerial role coaching production staff and being more involved in the big-picture management of a company with numerous shows in production.
See the full job description and application information HERE
To apply
Send a cover letter and a resumé or CV to production[at]campsidemedia[dot]com
Please mention podjobs.net in your application.