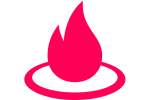 Operations and Finance Manager
A full time position at Campside Media, New York NY, USA
Salary: $80,000 (yearly rate) plus Medical, dental, vision, health, life insurance, and 401(k)
OPERATIONS AND FINANCE MANAGER Campside Media is a podcast company specializing in serialized narrative podcasts reported and hosted by some of the best journalists in the world (including SUSPECT**, CHAMELEON: WILD BOYS, FALLEN ANGEL**, and more).
The Operations and Finance Manager will work closely with the Director of Operations and Head of Finance at Campside Media to support the company's productions by maintaining the company's financial records, creating and maintaining administrative systems, and more.
Accounting and bookkeeping experience is required. Enthusiasm for podcasting and journalism is encouraged!
See the full job description and application information HERE
To apply
Send a cover letter and a resumé or CV to careers[at]campsidemedia[dot]com
Please mention podjobs.net in your application.