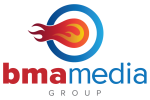 Podcast Producer
A full time Production Coordinator position at BMA Media Group, Willoughby OH, USA
Salary range: $30,000 to $40,000 (yearly rate) - subject to experience
BMA Media Group is a full-service digital marketing and creative agency. BMA Media serves a special niche of union construction clients across the United States. One of BMA's flagship products is America's Work Force Union Podcast. The Podcast features guests daily, except on weekends, that discuss current labor related issues. This is not a podcast that desires to reiterate or regurgitate mainstream media news. This is a labor focused podcast which aims to attract country-wide C-suite union individuals.
The podcast is sponsored by several clients and major labor union organizations. It currently garners on average, 100+ listeners daily. The show has existed since the 1990's on public AM radio, but has been transformed into a podcast since 2020.
We need a producer to organize show logistics by recruiting guests, scheduling them, building relationships with them, and developing creative ideas for show content and direction. Further, this producer should be capable of learning how to upload the show daily to our website, writing content when needed, potentially being a correspondant on the show, and other possible responsibilities.
This is a full time position that offers:
A guaranteed hourly salary (38k-45k)
Medical Benefits (company paid 100%)
Dental Benefits (employee/company split)
Retirement plan (company-paid)
Paid Vacation (starting at 2 weeks)
A collaborative and open atmosphere
Company holiday parties
Other paid company holidays
This position is currently NOT remote and must be performed in our building in Willoughby, OH.
Please apply if you are ready to commit to this job, grind hard, be present, and learn.
This job has expired
We're sorry, but this job post has now expired, and you cannot apply for it any longer.
Go to our front page to see current jobs.
More details
What does a Production Coordinator role normally entail?

The Podcast Taxonomy definition for a role like this in Administration says: "The Production Coordinator is responsible for managing the logistics of the production process from recording to publication, including attaining the required permissions and permits, connecting the various production and recording teams, coordinating the creation of post-production metadata, budgeting, and more."
This exact role may have different requirements.