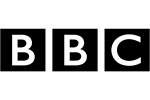 Assistant Producer, Sounds Podcasts
A project or contract position at BBC, Salford Gtr Manchester, UK
Posted: Nov 11, 2020
BBC Sounds are looking for a bright, creative and passionate Assistant Producer to join the HQ commissioning team behind podcasts like the Peabody Award-winning Have You Heard George's Podcast?, The Missing Cryptoqueen, James Acaster's Perfect Sounds, Wheel of Misfortune, Bad People, 1800 Seconds, Go Ask Your Mother, Where is George Gibney? and The YUNGBLUD Podcast.
BBC Sounds is our personalised app and website which brings together the BBC's music, radio and podcasts all in one place. We launched BBC Sounds just over a year ago and already it has around 3 million weekly users.
BBC Sounds gives us opportunities to curate and commission content in new ways for all of our audiences; and growing BBC Sounds, alongside BBC iPlayer, is a key priority for the BBC. We have ambitious goals, world class commissioning teams, distinctive new audio content, and more innovative product developments still to come. So it's an exciting time to join the team.
Role Responsibility
The Assistant Producer plays an important role in the commissioning process. You will work closely with the commissioning team to support the development, commissioning, delivery and promotion of podcasts that will be known and loved by 18-34 year old mainstream audiences. You'll help us decide which podcasts to make for our audiences.
You'll love podcasts and spot emerging trends and podcast talent that you'll be excited to tell the rest of the BBC Sounds commissioning team about. You'll always be thinking about audiences and what they want to hear from the BBC.
You'll also need to be really well organised and to support the team with essential admin that keeps the show on the road. You'll need to be a kind, collaborative and well-organised person as the job requires coordination within our team and with lots of other departments.
NB - This is a commissioning role and does not involve making content.
Please mention podjobs.net in your application.