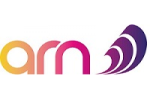 iHeart Podcast Producer
A full time position at Australian Radio Network, Macquarie Centre NSW, Australia
Posted: April 30, 2021
Salary range: $75,000 to $95,000 (yearly rate) - subject to experience
We are looking for an iHeart Podcast Producer to join our Melbourne or Sydney Podcast Team.
Melbourne or Sydney Office - close to public transport
Fun work perks and culture
Gert your birthday off, study assistance, parental leave and more!
We're delivering Australia's most COMPLETE audio offering. Exciting right? Want to be part of it? Read on…
ARN (Australian Radio Network) is 'Defining Audio' as one of the leading broadcasters in the country with ownership or investments in 12 radio stations nationwide. Offering Australia's most complete audio offering, our brands include KIIS and Pure Gold, iHeartRadio and The Edge. ARN's Audiosphere spans Broadcast and Digital Radio, Music Streaming, Podcasts, Digital, Social, Mobile, Live Events, Activations, Partnerships and more, entertaining and influencing an audience of over five million across Australia every week!
We're on the hunt for a producer with a demonstrated track record in podcast production; from creating rundowns, booking interviews, and writing compelling scripts, to strategic tasks like conceptualising ideas, guiding hosts, and crafting episode outlines and storylines.
You'll need to be an excellent writer, an experienced pre-interviewer, possess a solid contact book, and have a background in audio recording and editing. We need someone who's driven to get the best possible interviewees and is willing to hit the phones to find them.
The job is hands on. You'll be expected to take the first pass at shaping the story in the edit, and work with a sound engineer to make your shows shine. You'll treat the amplification and admin tasks with the same respect as content creation.
You are an ambitious and passionate audio professional who enjoys working in a fast-paced environment, with a flair for creativity and a passion for the industry. We are a team driven by the pursuit of audio excellence – the ideal candidate will be as well.
Alongside your application, please send links to your relevant work - 15 mins max.
Key responsibilities include;
Participate in editorial meetings by pitching show concepts, storylines, and possible interviews
Liaise with host and guests to create rundowns and schedule interviews in a time-sensitive environment
Research and compile interview briefs, find talent and write punchy scripts
Execute tight audio edits which keep only the best bits of the story
Write show notes, social media posts and episode descriptions that grab attention
The successful candidate will have;
Demonstrated experience developing stories in audio
Ambition, a positive attitude and be a personable team-player willing to get their hands dirty and dive into the detail when required
A track record in developing and coordinating production schedules so deliverables are met on time and on budget
Proven script-writing experience in audio, print or television
A solid understanding of audio recording and editing basics both in the studio and in the field.
Experience guiding and chasing talent in order to deliver the best interviews
Experience working collaboratively with talent, producers and audio engineers
Highly-organised with exceptional written and verbal communication skills.
Benefits & Culture People enjoy working at ARN because we are a fun and fast paced place to work, embracing our values of Energy, Authenticity, Creativity and Action. You'll be part of a dynamic and supportive team who are passionate about Defining Audio for our listeners, clients and shareholders. Working here gives you access to great benefits like: Paid parental leave, annual learning and development program including study leave and an Employee Assistance Program
If you would like to make a significant contribution to our continuing success, please press the APPLY button and upload your cover letter and resume by close of business 21 May 2021.
You can find more about us at www.arn.com.au and connect with us via Twitter (@ausradionetwork) and LinkedIn (Linkedin /australianradionetwork)
EEO Statement ARN is an Equal Opportunity Employer. All qualified applicants will receive consideration for employment without regard to race, colour, religion, sex, gender identity, sexual orientation, age, national origin, protected veteran status, disability or any other basis protected by federal, state or local law.
Disability Accommodation For individuals with disabilities that need additional assistance at any point in the application and interview process, please contact the People & Culture team at the relevant state office: https://www.arn.com.au/contact-us/
To apply
If you would like to make a significant contribution to our continuing success, please apply via https://www.arn.com.au/careers/?ja-job=3702872 and upload your cover letter and resume by close of business 21 May 2021.
Please mention podjobs.net in your application.