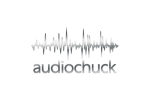 Podcast Audio Editor
A full time position at audiochuck, Indianapolis IN, USA
Posted: Sep 16, 2020
Podcast Audio Editor
About this role:
Our growing Indianapolis based podcast media company is looking for an entry level Audio Editor to join our rapidly growing, fast-paced team. This person is responsible for creating exciting and engaging podcasts, giving our listeners a unique experience. The ideal candidate will have the ability to efficiently and effectively collaborate with the internal team members as well as work independently.
In this role, you'll get to: • Create cutting-edge audio content at the direction of the Producers and Operations Manager • Extract elements from raw audio to create compelling stories • Repurpose content for advertising and marketing along various platforms, hosting sites and social media • Create cross feeds and promotional audio across our entire collection of shows • Extract and clean audio clips from calls and interviews • Organize audio files in our filing system
These are the skills and background you'll bring with you: • Should have a minimum of 1 - 3 years of experience in audio and/or podcast editing • Proficient in the following: Vegas Studio
Logic Pro Pro Tools is a plus iOS and Windows systems • You're technically savvy and can use various editing software products and platforms • You have a strong working knowledge of Microsoft Word and Excel
We're looking for people who are: • Focused on Time and Priorities - you prioritize and complete tasks to deliver desired outcomes within the given time frame • Personally Accountable - you take responsibility for your actions and do what you say you will do • Self-Starters - you demonstrate an initiative and willingness to begin working without needing to be reminded, pushed or coerced • Organized - you have a knack for organization, and nothing slips through the cracks • Detail Oriented - you dot your i's and cross your t's - always • Dedicated to excellence and high performance - you possess a strong desire to do your best, take setbacks in stride, recover quickly, and continue to seek new ways to improve your performance • Coachable - you are humble, understand your strengths and weaknesses, and are able to translate feedback into action • Task Focused - you like tasks and you're known for getting your work done regardless of obstacles (even with puppies in the office)
These are the skills and background that will really make you stand out: • You have a genuine desire to create a unique listening experience for customers • Experience working with podcasts and/or radio
In exchange for your contribution to the team, you can expect to receive: • Competitive base salary + potential bonus incentive • Paid time off • 401k • Profit sharing • Team events and activities
This is a contract position with the potential for permanent.
To apply
Please send resumes to Sabastian Garsnett at admin@audiochuck.com
Please mention podjobs.net in your application.