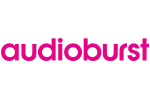 Audio Content Quality Analyst
A project or contract position
Fully remote: working with a USA-based team at Audioburst.
Posted: Jun 24, 2020
Audioburst is looking for audio content quality analysts for remote work positions.
The work is part-time / freelance and requires a few hours work a day at set times on a pre-arranged schedule with some flexibility.
No experience is necessary, but a healthy interest in audio content and all things podcast-related will be mutually advantageous.
The job requires impressive analytical English language comprehension skills - notably, 'a good ear' and a tech-savvy mindset. You'll be using our online interface to relay your feedback. 
Audioburst is an equal opportunity employer; this position is suitable for visually challenged / blind individuals and our interface is fully accessible. 
To apply
If you're interested please email content@audioburst.com with your details - CV or relevant employment history and a short description of your favorite podcast or radio show. Please include 'Audio Content Quality Analyst' in your subject line.  
Please mention podjobs.net in your application.