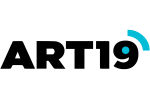 Architect
A full time position
Fully remote: working with a USA-based team at ART19, INC..
Posted: Oct 2, 2020
ART19 is an innovative technology company that is changing the way podcasts are distributed and monetized. The ART19 platform powers a significant percentage of the iTunes top 200 podcasts.
We are seeking a passionate, seasoned hands on Architect to join our fast-growing team. Our ideal candidate feels strongly about leveraging emerging technologies to make a significant impact on the future of the podcast industry.
At ART19 we are deeply committed to building a diverse team of mission-driven technologists to take our cutting edge products to the next level.
RESPONSIBILITIES:
Form and maintain a complete mental model of all functions of ART19
Complete understanding of architecture philosophy, server-side design patterns, and industry best practices
Expert Ruby on Rails programmer
Intermediate JavaScript programmer
Intermediate Linux sysadmin (including shell scripting, configuring package managers, and compiling applications from scratch)
Intermediate to expert experience with Amazon Web Services, particularly around ECS/EC2, highly available systems, and the Well Architected Framework. Equivalent experience to having the AWS Certified Solutions Architect - Professional and AWS Certified DevOps Engineer - Professional certifications.
Intermediate experience with containers, container orchestration, infrastructure automation, and infrastructure security/compliance.
Identify areas of improvement in areas of security, cost, performance, efficiency, and ease of development across the entire stack.
Successfully review pull requests with an emphasis on maintaining consistency with architecture philosophies, security best practices, performance best practices, and ensuring that code is written in an idiomatic way.
Able to independently do an analysis on available tools, perform a proof of concept with new tools, and decide whether or not to introduce those tools into the organization's architecture. Additionally periodically evaluates current tools to determine if they meet the organization's needs and leads initiatives to replace or update them as needed.
Acts in a management/executive role within product research and development.
Leads leaders in other teams making architectural decisions for their projects.
EXPERIENCE AND KNOWLEDGE:
2+ years of experience as an Architect or similar position
10+ years of experience building complex web applications
4+ years of experience in Ruby, Rails, RSpec
2+ years of experience in Javascript
Running applications at global scale, thousands of requests per second or more.
Caused or responded to production outages which resulted in new best practices, a fresh understanding of previously not understood phenomena, or other changes to process to prevent reoccurrence. Additionally able to do a detailed technical write-up of the issue, how it was identified, what was done to get the system stable again, and what was or will be done to prevent a similar issue in the future.
Strong proficiency in PostgreSQL and Redis
Strong understanding of object-oriented programming
Mastery of concepts of MVC, Mocking, TDD, ORM, and RESTful
Understanding of design principles behind a scalable application
A desire to reduce operational overhead wherever possible
Implementation of automated testing platforms and unit tests
Proficiency in Git and GitHub
Mastery with AWS and its various tools
Set up and managed continuous integration at multiple organizations
PREFERRED:
Experience with HAProxy and Nginx
Experience with Redshift, Kafka, Flink, Druid or other data warehouses
Experience with Ember.js
Experience with Node.js
Experience with Terraform, Docker, Chef and other DevOps tools
Interest in podcasts
Benefits:
ART19 offers a competitive benefits package, including equity and unlimited time off! Work inside a collaborative team environment with a great culture. This team works hard but also knows how to have fun and reward their employees.
About ART19:
ART19's leading audio platform provides cutting-edge tools for on-demand hosting, distribution, ad serving, and audience measurement. At the intersection of publishers and advertisers, the company powers hundreds of millions of podcast downloads every month for the industry's largest shows. ART19 enables publishers to manage all content and ad operations in one place, offering best-in-class targeting capabilities, seamless integration with listening platforms and a flexible infrastructure to continuously enhance revenue opportunities for its clients. ART19 equips advertisers with services to reach audiences through smart targeting and custom ad creative capabilities
We are an equal opportunity employer and value diversity at our company. We do not discriminate on the basis of race, religion, color, national origin, gender, sexual orientation, age, marital status, veteran status, or disability status.
Please mention podjobs.net in your application.