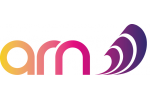 iHeartpodcast Audio Engineer
A full time position at ARN's iHeartPodcast Network Australia, Sydney / Melbourne NSW / VIC, Australia
Posted: June 11, 2021
We're delivering Australia's most COMPLETE audio offering. Exciting right? Want to be part of it? Read on…
ARN (Australian Radio Network) is 'Defining Audio' as one of the leading broadcasters in the country with ownership or investments in 12 radio stations nationwide. Offering Australia's most complete audio offering, our brands include KIIS and Pure Gold, iHeartRadio and The Edge.
We're on the hunt for an audio engineer who's passionate about immersive story telling with sound.
We need someone who can take cold interviews, treat the audio, and add both music and atmosphere elements that bring a story to life. You'll realise that sometimes the best sound design doesn't draw attention to itself and you'll recognise the importance of pacing, pauses, and story beats.
In this position, you'll be working across several shows and genres from conceptualisation and sound design through to mixing, mastering and exporting audio. Occasionally you'll recognise the opportunity to take a creative risk and be brave enough to do so.
File management won't be an afterthought. It will be the backbone of your practice – you'll know where you've saved an old interview at a moment's notice. You know how to take feedback from editorial producers and work to direction to create distinctive, compelling audio.
We are a team driven by the pursuit of audio excellence – the ideal candidate will be as well. As part of this application, please send links to your relevant work. Key responsibilities include;
• Work to direction and collaboratively with editorial producers to deliver on their creative vision for an episode or series • Openly receive and action feedback in a timely manner while working in a fast-paced environment. • Make editorial decisions to ensure listeners only hear the best content • Create soundscapes to compliment the storytelling using atmosphere, music, archival material, and sound effects • Lead the sourcing of appropriate sound elements for projects, whether it means looking through sound libraries, archives or recording the audio yourself. • Continually stay updated on the latest podcast audio trends and technology
The successful candidate will have;
• 3+ years' experience working in podcasting/audio or a related field • High proficiency in Pro Tools and Adobe Audition • Excellent technical problem-solving ability • Experience working collaboratively with hosts, guests, and producers • A positive and personable team player who has with clear and timely communication and is capable of working to deadlines • Ability to work to direction and deliver on constructive feedback • Willing to take creative risks to create industry-leading audio stories • Proven skills in managing multiple projects and stakeholders with a solution-oriented mindset.
Benefits & Culture
People enjoy working at ARN because we are a fun and fast paced place to work, embracing our values of Energy, Authenticity, Creativity and Action. You'll be part of a dynamic and supportive team who are passionate about Defining Audio for our listeners, clients and shareholders. Working here gives you access to great benefits like: Paid parental leave, annual learning and development program including study leave and an Employee Assistance Program
You can find more about us at www.arn.com.au and connect with us via Twitter (@ausradionetwork) and LinkedIn (Linkedin /australianradionetwork) EEO Statement
ARN is an Equal Opportunity Employer. All qualified applicants will receive consideration for employment without regard to race, colour, religion, sex, gender identity, sexual orientation, age, national origin, protected veteran status, disability or any other basis protected by federal, state or local law.
Disability Accommodation For individuals with disabilities that need additional assistance at any point in the application and interview process, please contact the People & Culture team at the relevant state office: https://www.arn.com.au/contact-us/
To apply
If you would like to make a significant contribution to our continuing success, please visit our website https://www.arn.com.au/careers/ and upload your cover letter and resume by close of business 2nd of July 2021.
Please mention podjobs.net in your application.