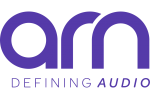 Podcast Producer
A full time position at ARN, Sydney , Australia
Podcast Producer - Sydney
As part of ARN, the recognised leader in audio in Australia, you have an opportunity to share your voice on the future of audio. Audio is booming and we are defining it. We are entertainers. We create moments that move people, and that people move to. We are investing in audio's smartest advertising, experts, and innovations. This gives us unparalleled understanding of our audience and the content that moves them and helps us form quality connections with our customers. It's our commitment to creating moments that move people that makes us memorable. ​
We are seeking a talented a Podcast Producer to join the iHeart team in Sydney!
The successful candidate will be highly organised, have excellent instincts for emerging audience opportunities, and the time management skills to manage several projects at once. The job is hands on. You'll be comfortable editing audio, writing scripts and booking talent ahead of time. You'll have a record of managing competing demands and differing timelines, as well as a flair for creating distinctive audio.
We are a team driven by the pursuit of audio excellence – the ideal candidate will be as well. Alongside your application, please send links to your relevant work.
Role responsibilities include:
Produce multiple podcasts simultaneously while ensuring high-quality audio production standards.
Manage and schedule recording sessions with guests, hosts, and other talent.
Ability to record professional audio in-studio and on-location.
Execute tight audio edits which keep only the best bits of the story
Write compelling scripts and engaging show notes to accompany each episode.
Collaborate with hosts and guests to develop creative concepts for each episode.
Stay current on industry trends and technology advancements to keep ahead of the curve.
About You:
Strong technical skills and proficiency with audio production software.
Excellent writing and editing skills, with a keen attention to detail.
Strong project management skills and the ability to handle multiple tasks and deadlines.
A passion for podcasting and a deep understanding of the industry.
The willingness to take risks and think outside of the box.
Our Culture:
We have four behaviours that make up our "Culture in Action" which describe how we act every day to create a great place to work: Aim High​ - We set big goals and work together ​to achieve them. Own It​ - We take personal responsibility for our ​actions and have a solutions mindset. Be Your Best Self​ - We create the environment we need ​to thrive. Make a Difference​ - We look for every opportunity to improve and we seek out diverse perspectives ​to help us achieve that.
Bring your skills, genius, and energy along on our journey, please press the APPLY button and upload your cover letter and resume!
ARN is a HT&E company. For more details, head to www.arn.com.au and connect with us via Instagram (@arndefiningaudio) and LinkedIn (LinkedIn /ARN) EEO Statement. ARN is an Equal Opportunity Employer. All qualified applicants will receive consideration for employment without regard to race, colour, religion, sex, gender identity, sexual orientation, age, national origin, protected veteran status, disability or any other basis protected by federal, state, or local law.
Disability Accommodation For individuals with disabilities that need additional assistance at any point in the application and interview process, please contact the People & Culture team at the relevant state office: https://www.arn.com.au/contact-us/
To apply
careers@arn.com.au https://arn.com.au/careers/
Please mention podjobs.net in your application.