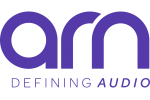 Podcast Planner
A full time position at ARN, Sydney / Melbourne , Australia
Podcast Planner Share your voice. Make quality connections. Shape the future of audio.
As part of ARN, the recognised leader in audio in Australia, you have an opportunity to share your voice on the future of audio. Audio is booming and we are defining it. We are entertainers. We create moments that move people, and that people move to. We are investing in audio's smartest advertising, experts, and innovations. This gives us unparalleled understanding of our audience and the content that moves them and helps us form quality connections with our customers. It's our commitment to creating moments that move people that makes us memorable.
We're shaping the future of audio – our success as the leader in the Australian radio landscape means we can complement our great radio people with others whose skills will help us dominate the digital audio landscape of the future, just as we have the radio landscape of today.
We have the best people and the best future. Why not come along and be part of our story?
We currently have an exciting role available for a Podcast Planner to join our Melbourne or Sydney team! Key role outputs include:
You enjoy working in a fast-paced environment, are highly organised and able to create timely solutions that deliver to both client and sales expectations and optimise campaigns as required.
Support the sales team to develop simultaneous podcast plans that deliver on client objectives and budgets.
Develop an intimate knowledge of our podcast slate, enabling best in class recommendations.
Consideration of podcast inventory availability and management of partner approvals.
Maintain commercial podcast collateral, keeping informed of and communicating about new partner opportunities.
Key support contact between commercial, podcast operations, revenue & yield, and our partners.
Ensure timely, confident communication to sales and our partners.
Create a great place to work by behaving in alignment with our Culture in Action.
Create a safe working environment for yourself and others by actively understanding and implementing our workplace health and safety system.
Ad hoc duties required from time to time as needed.
The successful candidate will have:
2+ years' experience within relevant entertainment or media industry.
Your background is in process and people led commercial partnership / sales roles – podcast or audio is a bonus.
Experience in building, recommending, and managing digital media plans
Highly organised, analytical, dedicated, and passionate, with the ability to plan and deliver on tight deadlines.
You can influence and communicate cross-functionally as well as collaborate with all types of personalities.
Proven skills in managing multiple projects and stakeholders with a solution-oriented mindset.
You show initiative, are highly motivated and collaborative with exceptional numerical, written, and verbal communication.
Team player adapt well to change, with a positive attitude.
Ability to operate in a high-energy & rapidly evolving environment.
Well-versed in Salesforce, Excel, and PowerPoint
You have a keen eye for analysing & interpreting data and finances.
You are familiar with advertiser needs and are proven at responding to briefs to realise their full potential.
You have the knowledge and passion for podcasts and the audio industry
Our Culture: We have four behaviours that make up our "Culture in Action" which describe how we act every day to create a great place to work:
Aim High - We set big goals and work together to achieve them.
Own It - We take personal responsibility for our actions and have a solutions mindset.
Be Your Best Self - We create the environment we need to thrive.
Make a Difference - We look for every opportunity to improve and we seek out diverse perspectives to help us achieve that.
Bring your skills, genius, and energy along on our journey, please press the APPLY button and upload your cover letter and resume by close of business 24th November 2021
ARN is a HT&E company. For more details, head to www.arn.com.au and connect with us via Twitter (@ausradionetwork) and LinkedIn (LinkedIn /australianradionetwork) EEO Statement. ARN is an Equal Opportunity Employer. All qualified applicants will receive consideration for employment without regard to race, colour, religion, sex, gender identity, sexual orientation, age, national origin, protected veteran status, disability or any other basis protected by federal, state, or local law.
Disability Accommodation For individuals with disabilities that need additional assistance at any point in the application and interview process, please contact the People & Culture team at the relevant state office: https://www.arn.com.au/contact-us/
Please mention podjobs.net in your application.