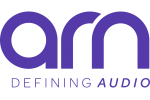 Podcast Partnerships Coordinator
A full time position at ARN, Sydney / Melbourne , Australia
Podcast Partnerships Coordinator
As part of ARN, the recognised leader in audio in Australia, you have an opportunity to share your voice on the future of audio. Audio is booming and we are defining it. We are entertainers. We create moments that move people, and that people move to. We are investing in audio's smartest advertising, experts, and innovations. This gives us unparalleled understanding of our audience and the content that moves them and helps us form quality connections with our customers. It's our commitment to creating moments that move people that makes us memorable.
We currently have an exciting role available for a Podcast Partnerships Coordinator. In this role, you will support day to day podcast relations to build and guide partnerships, whilst assisting with integrated opportunities. If you are a detail orientated, collaborative with exceptional communication and a proven passion for podcasts, this role is for you.
**The position can be based in either Sydney or Melbourne.
About The Role:**
Assist in the on-boarding, development and day to day partner relations, queries, and challenges.
Develop and maintain strong relationships with partners, aiding in communication, requests, briefs, and approvals.
Identity potential challenges/opportunities for improving processes, relationships, and delivery.
Liaise between podcasts and Internal teams to assist on pre- and post-sale integrated content.
Learn, support, and guide internal teams with partner requirements and nuances.
Assist in securing and tracking the fulfilment of all partner promotional obligations.
Support in securing additional opportunities.
About You:
You are highly organised, dedicated, and passionate with the ability to plan and deliver on tight deadlines with exceptional attention to detail.
You can influence and communicate cross-functionally as well as collaborate with all types of personalities.
You have proven skills in managing multiple projects and stakeholders with a solution-oriented mindset.
You show initiative, are highly motivated and collaborative with exceptional written and verbal communication.
You're a team player, adapt well to change, with a positive attitude.
Ability to operate in a high-energy and rapidly evolving environment.
You have experience in process and people led commercial partnership / implementation roles plus experience in relevant entertainment or media industry.
Our Culture:
We have four behaviours that make up our "Culture in Action" which describe how we act every day to create a great place to work: Aim High​ - We set big goals and work together ​to achieve them. Own It​ - We take personal responsibility for our ​actions and have a solutions mindset. Be Your Best Self​ - We create the environment we need ​to thrive. Make a Difference​ - We look for every opportunity to improve and we seek out diverse perspectives ​to help us achieve that. Bring your skills, genius, and energy along on our journey, please press the APPLY button and upload your cover letter and resume!
ARN is a HT&E company. For more details, head to www.arn.com.au and connect with us via Instagram (@arndefiningaudio) and LinkedIn (LinkedIn /ARN) EEO Statement. ARN is an Equal Opportunity Employer. All qualified applicants will receive consideration for employment without regard to race, colour, religion, sex, gender identity, sexual orientation, age, national origin, protected veteran status, disability or any other basis protected by federal, state, or local law.
Disability Accommodation For individuals with disabilities that need additional assistance at any point in the application and interview process, please contact the People & Culture team at the relevant state office: https://www.arn.com.au/contact-us/
To apply
or email careers@arn.com.au
Please mention podjobs.net in your application.